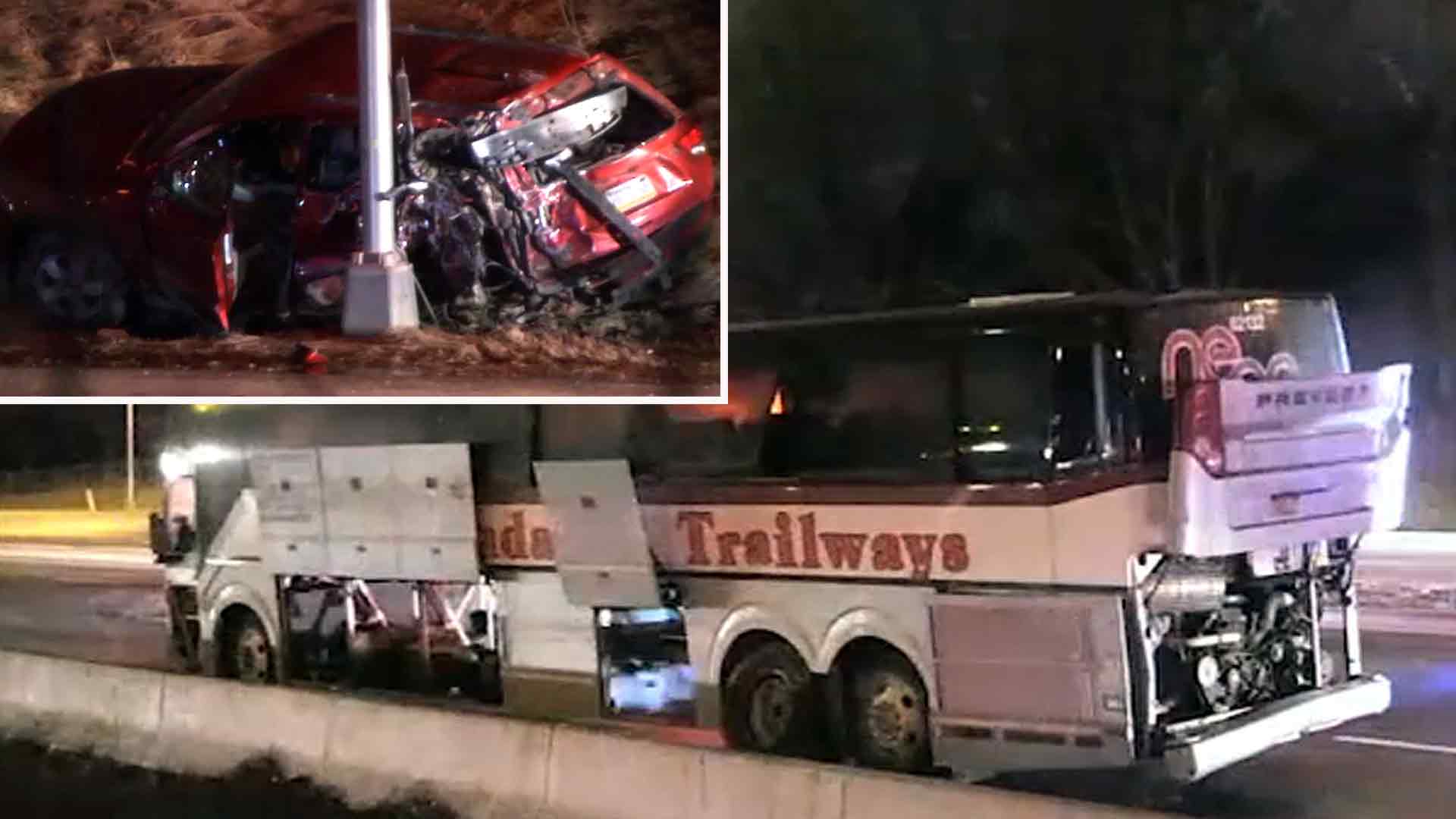 PARSIPPANY, New Jersey (WABC) –
One person is dead and two are in serious condition while authorities continue to investigate a three-bus accident in New Jersey.
It happened around 7:45 pm Thursday on I-80 in Parsippany, Morris County.
The Adirondack Trailways bus, carrying two dozen passengers, drove east near Exit 43 as it collided with the other vehicles.
One person in one of the cars was ejected and landed in oncoming traffic and was declared dead at the scene.
A spokeswoman for the Morristown Medical Center says the hospital had received 20 patients from the crash, with conditions ranging from fair to critical.
The bus was traveling New York City. There was no direct word where it came from.
The I-80's highways were blocked in both directions by the area while the local lanes remained open.
New Jersey police investigate the accident.
̵
2; ——-
*
More New Jersey News
*
Send us a Message
*
Download the abc7NY- Download the Latest News Alert App
*
Follow us on YouTube
(Copyright © 2019 WABC-TV, All Rights Reserved.)
Source link