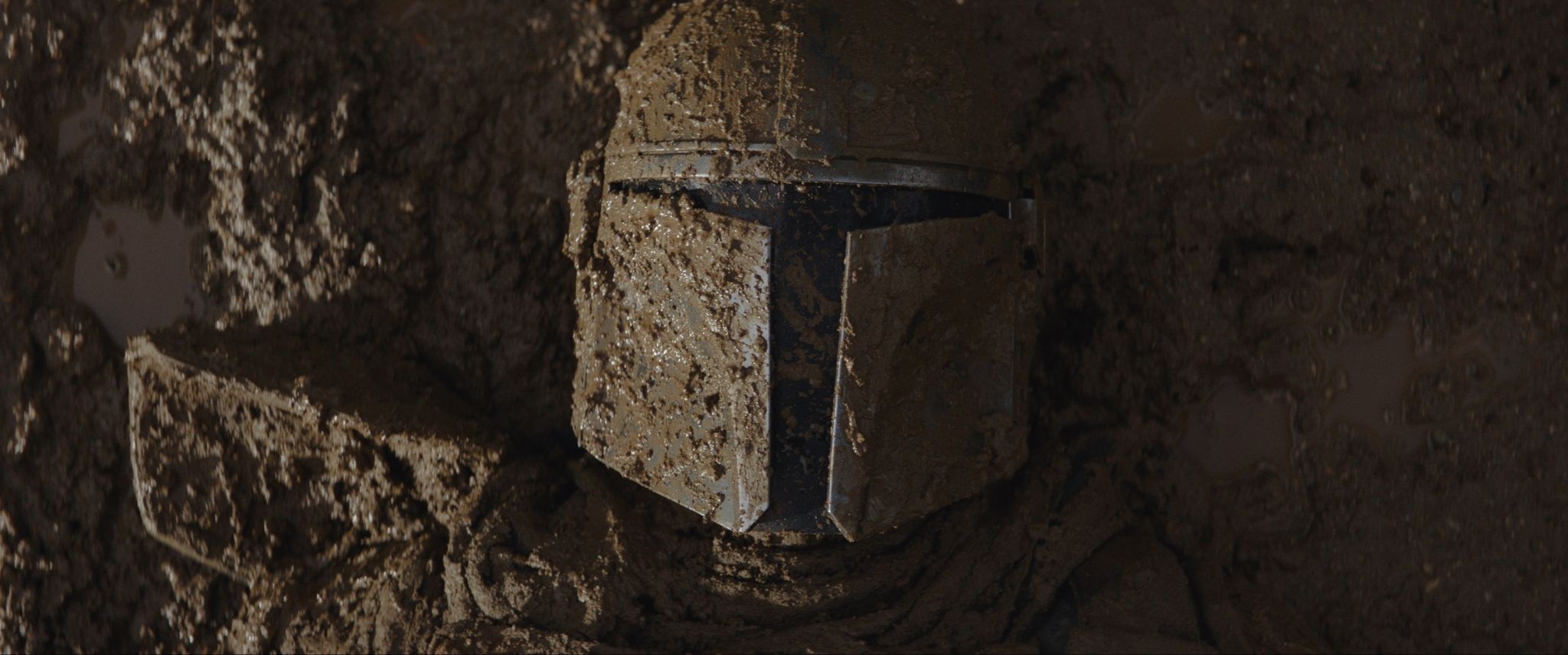 Photo: 2019 Lucasfilm Ltd.

Important things are printed in italics, for example: B. warnings about spoilers. Speaking of: SPOILER WARNING. Even if you missed our summary of Episode 1, you can correct it by clicking here.
You know how, as a kid, you sometimes picked up a book and just read the last page to see what happens, even though you usually could not say exactly what happened and when you actually read the book did you spend most of your time thinking about how this last page came about?
Now, consider me as a jump to the last page of the book:
STAR WARS RHINO !!!!
I mean, people, wow. Outside the Ewoks, only a few Star Wars characters hit me like Star Wars Rhino. Literally the only note I wrote down in this scene is "STAR WARS RHINO I LOVE YOU".
Okay, back to the book cover, let's dive in – here are 10 hot shots from Episode 2 of "The Mandalorian" "Or as I like to call it:" The series about the guy who inexplicably murders the Star Wars rhino. "
1) Was it just me or all the other intense Indiana Jones vibes from this episode? (Note: It was not just me, everyone had that, trust me.)
First, there was the whole Jawa Sandcrawler Radio for the driver to hit the Mandalorian in the rocks, what I do not know, looked a bit like this :
Second, the whole Mandalorian made every effort to get to the top of the Third, the Mandalorian baby Yoda yells, "DO NOT EAT THIS!" That felt like Indiana Jones, the "DAD!" Sean Connery Repeats Last Crusade.
2) Star Wars Martin Van Buren is the best non-Star Wars Rhino character on the show until today.
Was pumped up to see him in Episode 2 pumped out to see that he does not accept the Mandalorian's offer as a co-pilot te, he was middleweight and I felt like he would be back soon.
3) The strange Star Wars side mission brought a glorious return The film has a strange side job, be it in the belly of an asteroid in the middle of an asteroid field that turns out to be an asteroid monster, or in the cave of a yeti thing on Hoth – they are not really essential to the movie plot, but are something memorable, regardless of their suddenness. The Mandalorian who ventures into a planetary hole to find an "egg" for the Jawas is just this side mission.
4) STAR WARS RHINO, I LOVE YOU
That was & # 39; s. That's the snack.
5) I can not stop thinking up Baby Yoda theories.
Is this really Yoda's baby? And if so, he's alienated from it (remember, it's 50 years old and this movie is five years after "The Return of the Jedi"), as if he divorced Ms. Yoda and things ended badly and she got sole custody and that's why he lives on Dagobah and never sees his child? Is that somehow actually Yoda and that's a kind of power-driven Benjamin Button situation? Is this actually Yoda, but does he have a time machine that has a kind of glitch of the type "Honey I Shrunk The Kids" that put him back in time, but also put him back in his * Alter *?
6) This episode is full of improbabilities.
The most diesel-rich creature in the entire Star Wars universe is killed with a tiny knife in the clavicle. Are you serious? They fix the Mandalorian ship as if it were no big deal, even though the Jawas literally put it in its blocks? The Mandalorian is confused by 1) the power and 2) a baby Yoda? Where was he that he has never heard of Yoda or the Force? This seems completely implausible.
7) The Mandalorian is not financially well versed.
Let's see what brings me more money before I can collect a bounty for it or b) I'm a Star Wars Rhino breeder. You have a wife. And an egg. You know that the male is near. This was the worst decision in life.
8) The Jawas either have an incredible skillful stomach …
… or they all only have Salmonella.
9) I hate "The Mandalorian" music. [19659018] This is a Star Wars feature. If you kill a Star Wars Rhino or command a revolver cannon and shoot tons of other bounty hunters to save Baby Yoda, you play the Star Wars music. There is no debate about it. This is a mistake.
10) Yoda sleeping baby is the best baby Yoda.
Awake baby Yoda occupies a close second place.
Grant Marek is the Editorial Director of SFGATE. E-mail: [email protected] | Twitter: @grant_marek
Source link