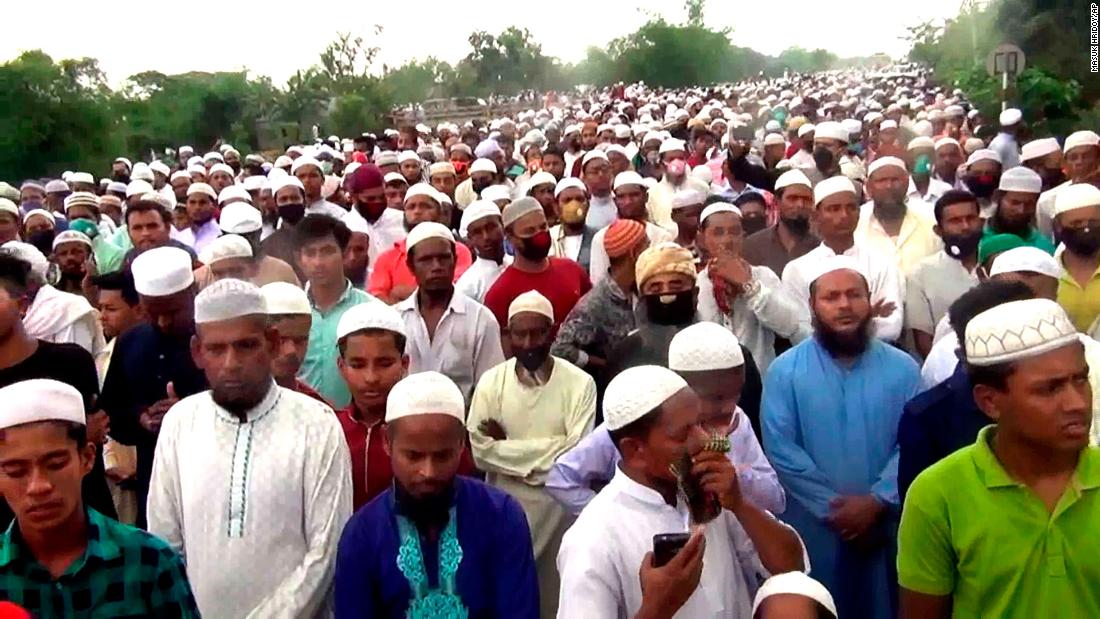 The estimated amount has been confirmed by Prime Minister Special Assistant Shah Ali Farhad and Brahmanbaria Police Spokesman Imtiaz Ahmed.
The funeral of Maulana Zubayer Ahmad Ansari, an Islam teacher, broke the country's ban on not praying more than five people at a time, and raised fears of a new outbreak of the corona virus.
According to Mohammad Mamunul Haque, the general secretary of the Islamist party, tens of thousands of people flooded the streets of the Brahmanbaria district and went from the surrounding areas to attend the funeral.
The police were unable to control the crowd, causing the officer in charge and the deputy superintendent to be withdrawn from the event and a committee set up to begin an investigation into how such a large crowd was allowed to gather said Sohel Rana, Bangladeshi police spokesman.
By Sunday, Bangladesh had registered 2,456 positive cases of coronavirus and 91
deaths, but officials say actual numbers are likely to be higher due to the lack of test kits.
Source link