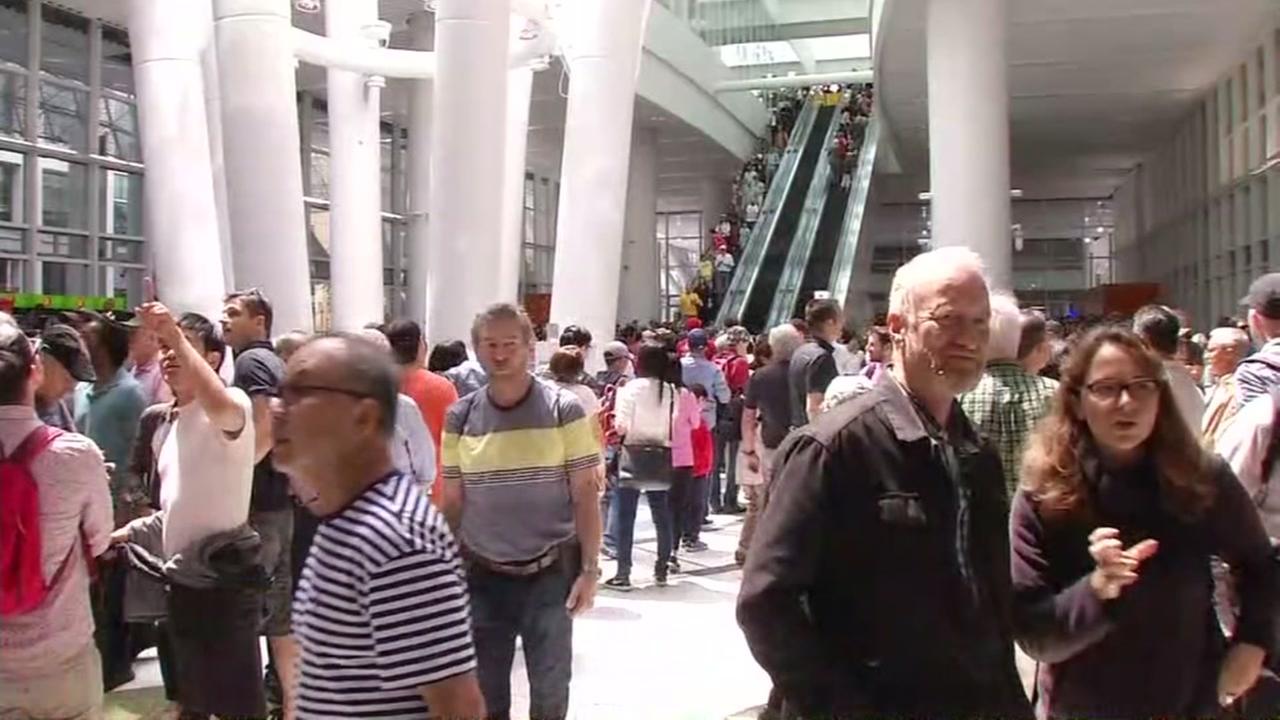 SAN FRANCISCO (KGO) –
The wait is over. There were long queues of people trying to be the first to gain insight into the new Salesforce Transit Center.
"It's really beautiful," said one visitor. "It's been a long time," said another, adding, "but I think it's worth it."
REALTED: San Francisco's Salesforce Transit Center: According to figures
hours after the public open day began, there were still crowds.
The $ 2.26 billion transit center is impressive. One million square feet and four levels off the ground, it will connect commuters with the Bay Area.
It is commuter game changer for Lisa Howlett.
RELATED: ABOUT IT: Exclusive Views of San Francisco's 'Grand Central Station of the West'
"I do not live near BART in Oakland, so there are many Transbay Buses coming closer to my house, so I'll probably choose to use this now, "Howlett said.
People grabbed photos on the center's cable-stayed bridge, which will allow transit buses to fly over the infamous downtown traffic.
"People will cross six busy roads during the busy hours and they will never drive to touch a city street," said Christine Falvey, spokeswoman for the Joint Powers Authority.
RELATED: San Francisco's Transbay Terminal No Longer Expensive
The crown jewel of the center could be the five-acre roof park, a place to linger and watch the city's skyline.
"It's amazing," said Paul Stanis of Oakland. "It's more than just a transportation hub, it's a place where people can gather, and so far it has been a great day."
The coolest feature could be the center's huge steel oculus ̵
1; a huge skylight that lets sunlight down four floors
The transit center took eight years to build, and commuters suffered a lot of traffic headache during the construction.
One visitor summed it up: "It's beautiful, after so many years the construction is finally over."
(Copyright © 2018 KGO-TV All rights reserved.)
Source link