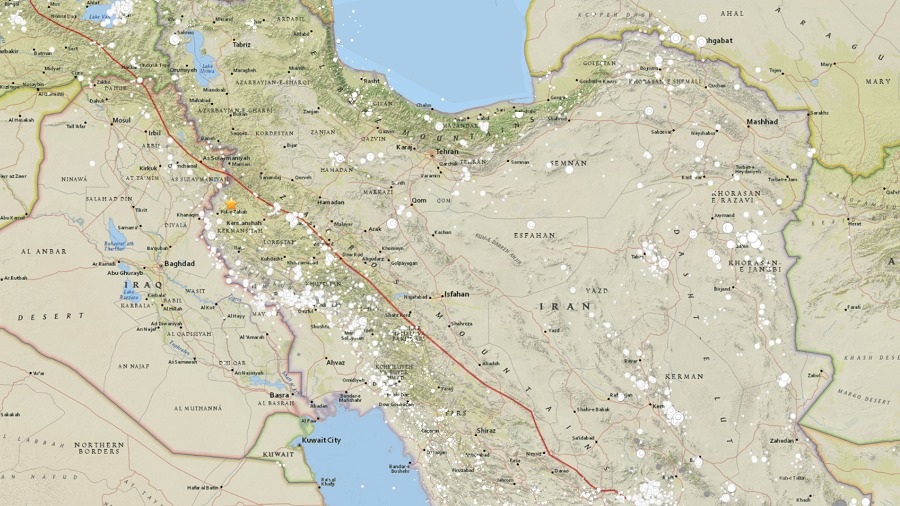 Hundreds of people were injured and at least two died after a strong 6.1-magnitude earthquake hit western Iran near the border with Iraq.
The quake struck 31 kilometers from Javanrud in Kermanshah province at a depth of 10 kilometers, reports USGS. There were no immediate reports of major damage, but the huge jolt was reported to have hit the Iraqi capital Baghdad.
At least two people died and another 241 people were injured in the earthquake, the emergency department said
A number of people suffered injuries in the quake and were hospitalized in Javanrud, press TV reports.
Untested photos of the episodes were leaked on social media, although witnesses warned that some of them might have been taken during the deadly earthquake last year.
The same border area was shattered by a devastating earthquake last November, more than 600 people were killed and hundreds suffered injuries in Iran and Iraq.
People in Javanrud near the epicenter of today's quake in Kermanshah province in western Iran. Last November, earthquake was in the same area, the epicenter was in Ezgeleh (see map) This area is near Halabja in Iraq pic.twitter.com/0mTckWuJ9X

̵

1; Fazel Hawramy (@FazelHawramy) August 25, 2018
Do you think your friends would be interested? Share this story!