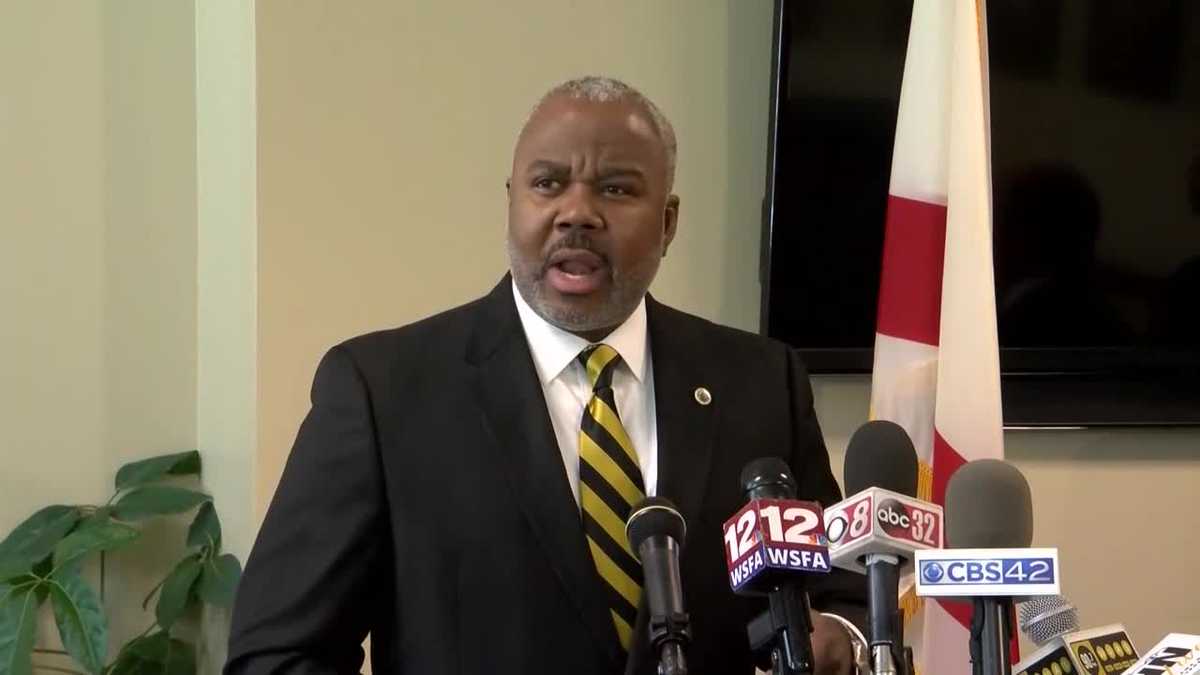 Two people were injured and three were injured in a shootout on the edge of a university campus in Alabama. Thursday night, a gunfire broke out in a shop near Alabama State University in Montgomery. ASU President Quinton T. Ross confirmed on Friday that a student, 21-year-old Jacquez Hall, died in the shootings: "My heart is heavy today because it's difficult to face a parent and face him expressing the loss to their son whom they sent to school, "said Ross at a press conference. "Well, we have a tragic loss for her at Alabama State University." Police in Montgomery said in a press release that 24-year-old Justin Martin and 21
-year-old Jacquez Hall were killed. Police spokesman Sgt. According to Jarrett Williams, two more men were hospitalized with life-threatening gunshot wounds. Another man was hospitalized with a non-life-threatening wound. The authorities said the shooting was under investigation. The President's statement states that the state of Alabama is working with the police to determine what happened. Recording scene: FacebookTwitterPRÄSIDENT PRESSERFacebookTwitter
MONTGOMERY, Ala. –
Two people were killed and three others injured in shots on the edge of a university campus in Alabama.
Thursday night saw gunfire in a shop near Alabama State University in Montgomery.
ASU President Quinton T. Ross confirmed Friday that a student, 21-year-old Jacquez Hall, was killed in the shootings.
"My heart is heavy today because it's hard to face a parent and tell them the loss of their son they sent to school," Ross said at a press conference. "Well, we have a tragic loss for her at Alabama State University." old Jacquez Hall were killed.
Police spokesman Sgt. According to Jarrett Williams, two more men were hospitalized with life-threatening gunshot wounds. Another man was hospitalized with a non-life-threatening wound.
The authorities said the shooting was being investigated. There were no arrests.
The President's statement states that the state of Alabama is working with the police to determine what happened.
---
RECORDING CENTER:
Facebook
---
PRESIDENT PRESSER
Facebook