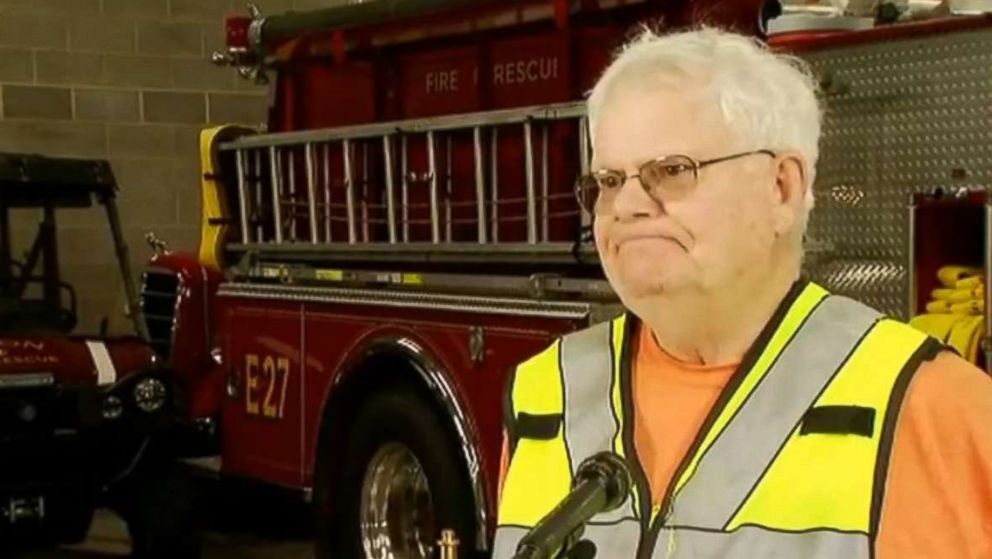 Two people in North Carolina have been killed after a tree fell on the car they drove in, according to local officials.
The victims were employees of NBC subsidiary WYFF in Greenville, South Carolina, which was confirmed on their website.
The accident occurred on Monday afternoon on US Highway 176 in Polk County, according to a post on the Facebook page for Polk County Local Government.
WYFF identified the victims as anchor Mike McCormick and photojournalist Aaron Smeltzer, covering up the effects of heavy rain in the area.
Soil in the area is saturated with recent rains, Tryon Fire Chief Geoff Tennant said Monday in a news conference.
It appears that the vehicle was in motion when the tree was uprooted and dropped over 30 feet, beating up on it, Tennant said.
Tennant had just done an interview with McCormick 1
0 minutes before the fire department got the call for a fallen tree, he said.
Officials warn citizens to consider the evacuation of the area due to unstable soil, Tennant said. The rain, which is predicted by the approaching subtropical storm Alberto, could cause the terrain to become even more unstable.
The freeway has now been closed between Thompson Road in Saluda and Harmon Field Road in Tyron. Officials warned citizens to avoid the area "because traveling has become dangerous".
In addition, flash flood watches were issued for the area, officials said.
Source link