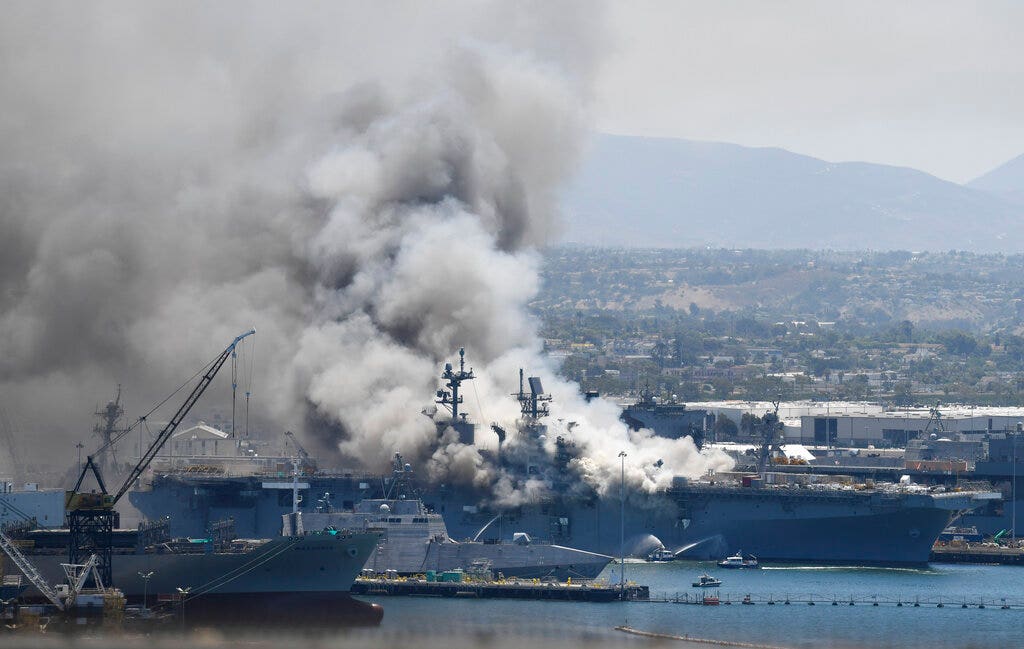 At least 21 people were slightly injured on Sunday after an explosion and fire broke out on USS Bonhomme Richard at the San Diego Naval Base.
"Seventeen seafarers and four civilians are being treated at a local hospital for non-life-threatening injuries. All port ships have been contacted and instructed to provide firefighters who may be able to help fight fires," the Navy said.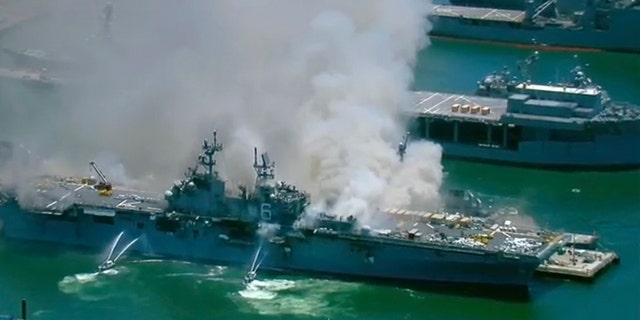 The fire was reported on the ship shortly before 9:00 a.m., Krishna Jackson, the base's information officer, said. As of Sunday evening, the fire still had to be contained.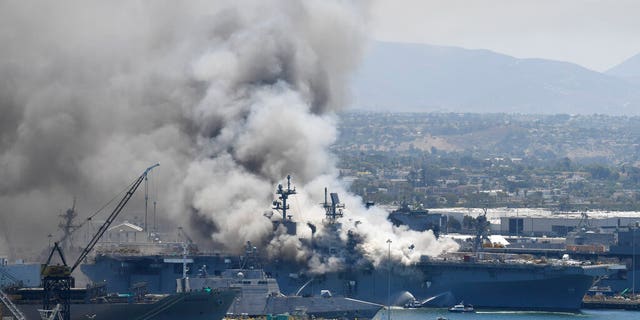 Later on Sunday, the Navy announced that two guided missile destroyers had been removed from Bonhomme Richard after it caught fire. One of the warships that was forced to change births was the USS Fitzgerald, which had just returned to the fleet three years ago after a collision at sea off the coast of Japan in which seven seafarers were killed.
"Around 1:00 p.m., the USS Fitzgerald (DDG 62) relocated to a more distant pier. The USS Russell (DDG 59) moved about 30 minutes later," said the Navy.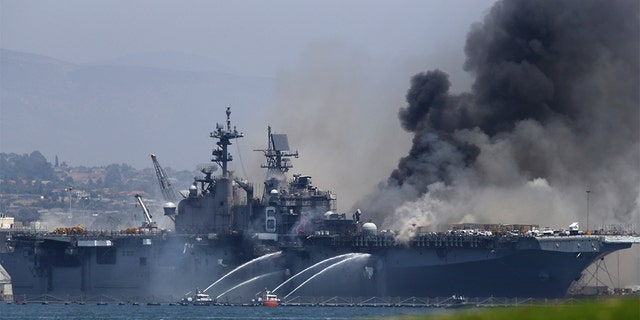 NAVY UPDATES CORONAVIRUS POLICY TO ENABLE THE CHURCH'S PARTICIPATION
The U.S. Pacific Naval Surface Forces had previously tweeted that 18 seafarers were "being taken to a local hospital with non-life threatening injuries" and that 160 were on board at the time of the explosion.
The cause of the fire has been investigated. Jackson didn't know where the explosion and fire occurred on the 840-foot amphibious assault ship.
Images of the fire initially showed a huge cloud of smoke visible around San Diego. The city is the home port of Bonhomme Richard, who was routinely serviced at the time of the fire.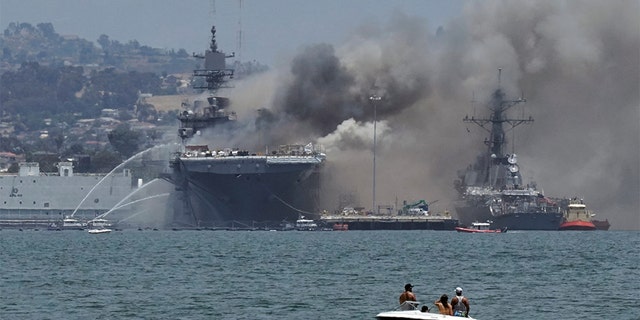 CLICK HERE TO GET THE FOX NEWS APP
The ship can use and land helicopters, smaller boats and amphibious vehicles.
Fox News' Lucas Tomlinson and The Associated Press contributed to this report.
Source link