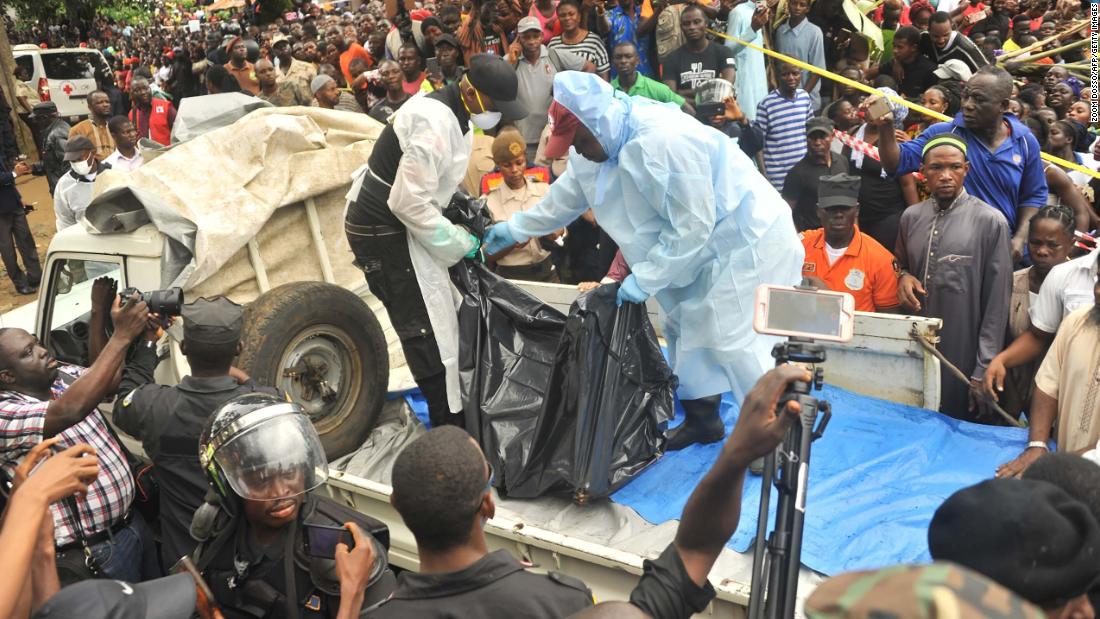 The children slept in a building attached to a religious school mosque in Paynesville when it burned down at around 11:00 pm Liberian time. This was announced by spokesman Isaac Solo Kelgbeh.
The children, some only 10 years old, could not escape the building because there was no fire. Get out and there were security steel bars on the windows. Kelgbeh told CNN.
Two teachers are also among the dead. While two survivors were taken to a local hospital and remain in critical condition.
Liberia's President George Weah visited the site Wednesday morning and said, "I was touched by the terrible news and decided to rush here to get a picture of the families of the children and the church leadership, to extend my sympathy It is even sad when a single citizen dies, as many as 28 children, potential leaders, who aspire to a better and more successful future. "
The President said he would initiate an investigation into the genesis of the fire.
The victims are buried after Islamic burial rites on Wednesday, Kelgbeh said.
Source link