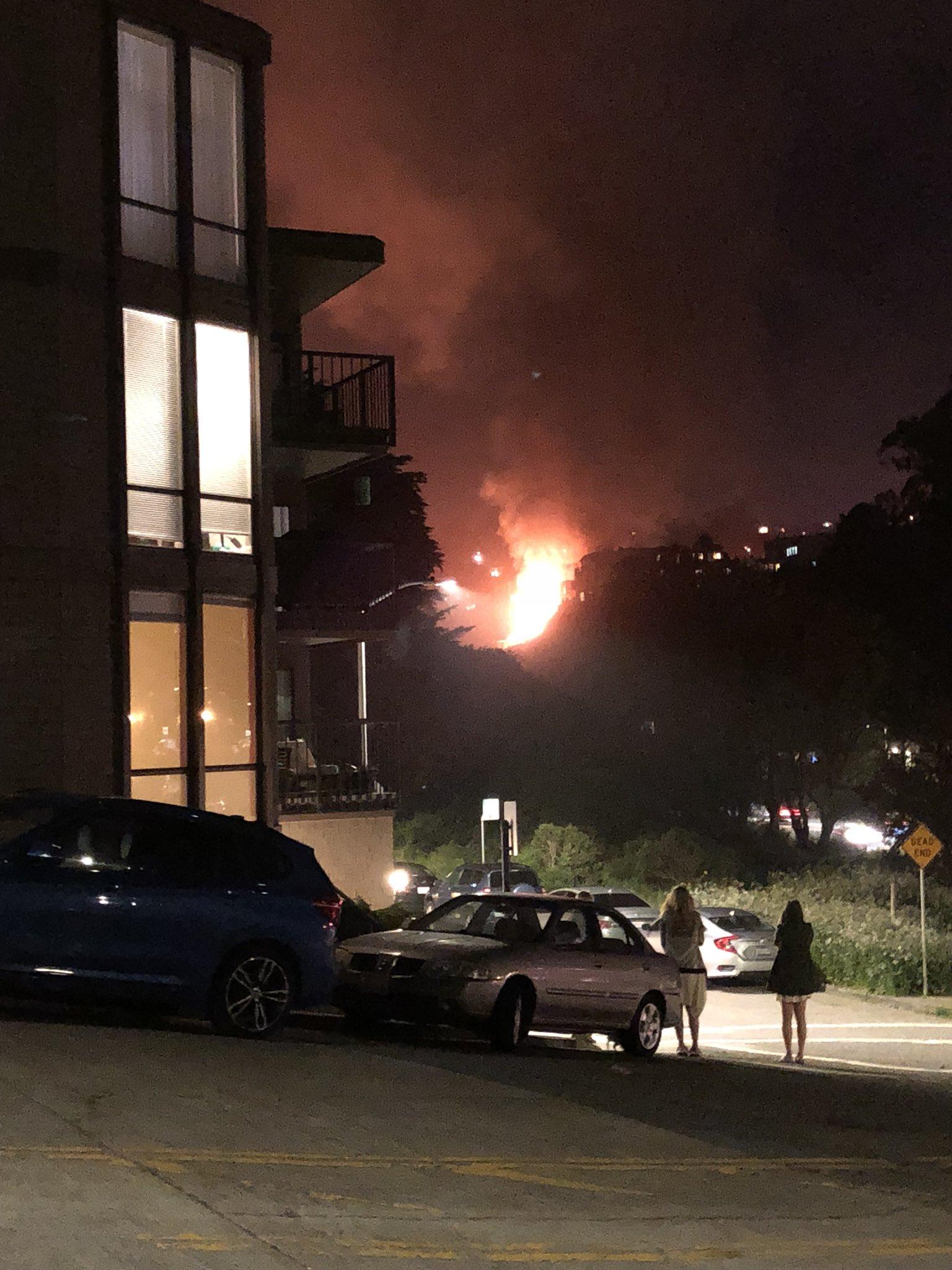 San Francisco firefighters fought a major fire in a residential building south of Golden Gate Park late Saturday night, a black cloud of smoke over the
Officials said the fire in 1808-1810 Eighth Avenue, near the corner of Noriega Street on the outskirts of Inner Sunset and Forest Knolls, was reported after 9:30 pm and quickly proceeded to a second and then a third alarm requiring more resources to fight it and prevent it from spreading.
At 10:30 am more than 100 firefighters were on stage. No injuries were reported and buildings next to the one in flames had been evacuated by firefighters and police officers.
The building seemed to comprise three units, but there was no immediate indication of how many residents were evicted. The cause of the fire was investigated.
. 8 and Noriega fire, house on the east side of the street. pic.twitter.com/YNSRPPHzHm

– Akit (@AgentAkit) April 22, 2018
"We are working very hard not to extend this to other exposures (houses)," Fire Department official said on Twitter before 11 o'clock.
They soon added, "NO injuries at this time, it's too early to know how many inmates are displaced, but @RedCrossBayArea and City Services are ready for recovery efforts."
At about 11 pm, nearly a dozen neighbors stood on the corner of Eighth and Noriega, watching in silence as thick smoke streamed from the house. Some wore face masks. Others were wrapped in blankets.
Modesto Morales, 27, clung to his little dog, Chomper, wrapped in a white towel as he watched the fire.
Morales said he washed laundry in his garage off the street when he heard sirens. At first he thought the sound was from the movie he was watching with his fiancé, ignoring it. Then he saw the lights of the fire trucks.
He ran back to his house, grabbed a surgical mask, and ran to the corner.
"I saw the whole series of fire engines on Eighth Street so I followed the smoke and I'm here now," Morales said, when he reached the corner, he said, he saw "a lot of smoke." [19659051] A firefighter approached the spectators and asked if any of them were affected by the fire, and they all shook their heads.
"I hope everyone is fine. I hope these people have insurance. I'm really glad to see that the San Francisco firefighters are so accommodating, "said Morales.
Sarah Ravani and Demian Bulwa are employees of the San Francisco Chronicle. Email: sravani@sfchronicle.com, dbulwa @ sfchroniche. com
[ad_2]
Source link