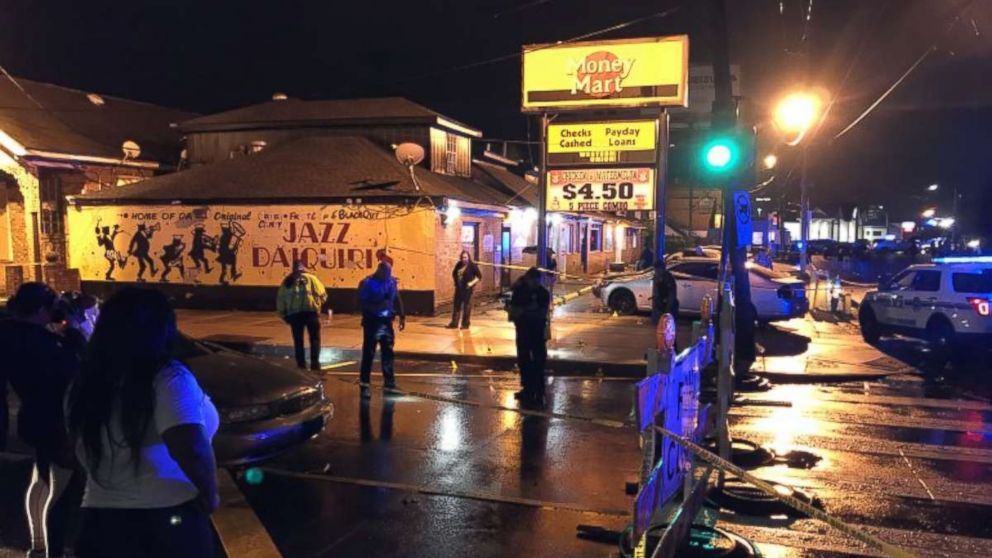 Three people are dead and another seven were injured in a rifle fire outside a jazz bar in New Orleans on Saturday night.
According to the New Orleans Police Department, around 8:35 pm, 10 people were hit by bullets in the city center. Local time. At the time the officials arrived, three people were found at the site.
The two men and one woman were declared dead at the scene, the police said. The woman was shot several times in the back, according to the department's Twitter account.
Of the seven injured, three were taken by ambulance to surrounding hospitals and four left alone to the hospital. Five men and two women were injured during the shooting.
"Investigations revealed that two unidentified gunmen, presumably wearing hooded sweatshirts, approached a group of people outside a company and opened the fire, causing 10 of them to be hit," New Orleans police said.
The two alleged shooters are still at large.
Shooting took place in front of a mall with a cricket shop, a roast chicken restaurant, the Financial Mart financial service center and the Jazz Bar Jazz Daiqauri & Lounge.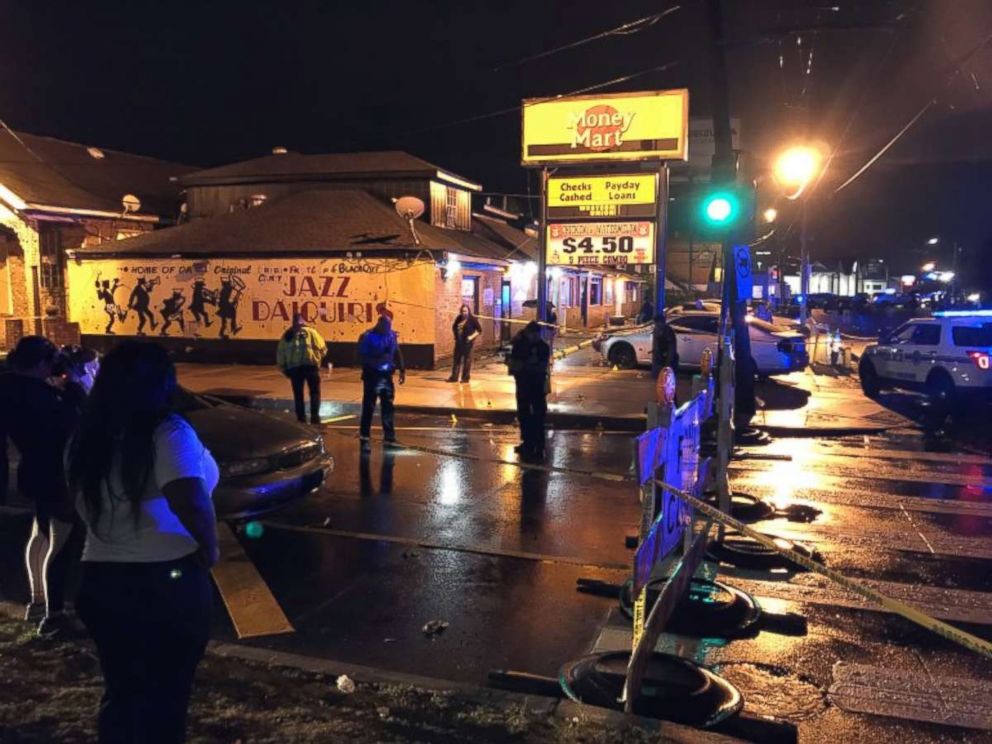 "There is no place in New Orleans for this kind of violence," New said Orleans Mayor LaToya Cantrell in a statement. "I speak for everyone in our city when I say that we are disgusted, we are angry, and we have more than enough, three more lives – gone, it has to end, that happened in my neighborhood, on the outskirts of Broadmoor. " It is unacceptable everywhere.
"We are grateful to those who are here tonight: the NOPD, the EMS, the chaplains and the social workers," she added. "We will devote all resources necessary to end this horror and recognize justice."
Shooting took place about three miles southwest of the French Quarter and Bourbon Street.
The New Orleans Advocate reported that the shootings were investigated as gang affair and said that other gang shooting had taken place in the area previously.
Source link