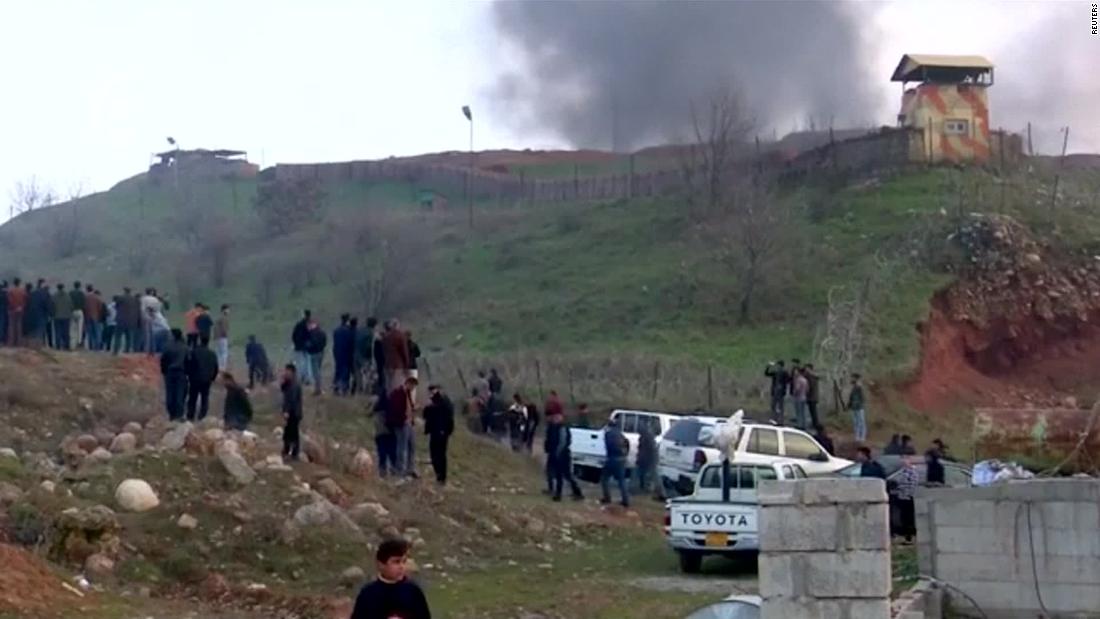 Civilians near the city of Duhuk in the semi-autonomous Kurdish region of Iraq protested in front of a Turkish military base of condemning Turkish air strikes against civilians in the north.
Around 300 protesters stormed the Turkish military base The city of al-Amadiya set fire to two military tanks, the source said. Turkish troops opened the fire and wounded three civilians.
News footage shows that two Turkish military vehicles were set alight near the base, dark clouds of smoke billowing up and demonstrators gathered near the Turkish military camp.
The security source cited CNN on the condition of anonymity because he is not authorized to speak to the media. Al-Amadiya is 70 kilometers or more than 43 miles northeast of Duhuk.
Turkey has bombed areas in Iraqi Kurdistan and claims to attack fighters of the Kurdish Workers' Party (PKK). The airstrikes killed 36 people in the Kurdish region in 2018, according to official statistics released by local authorities in the Kurdish region.
Turkey fights the PKK, a banned Kurdish group responsible for terrorist attacks as part of its terrorist attacks in Turkey, opposes national ethnic autonomy. The European Union and the United States have made the PKK a terrorist group.
The Turkish Ministry of Defense has confirmed the incident in a tweet published on Saturday.
"In northern Iraq, an attack on a base is provoked by the PKK terrorist organizations' provocation, vehicles and equipment are partially damaged, and necessary provision has been made." The Turkish Ministry of Defense said on its Twitter page.
Turkish President Recep Tayyip Erdogan said from Gaziantep that Turkish fighter planes and drones are scattering all attackers after the attack on the base, according to the Turkish news agency Anadolu.
Source link