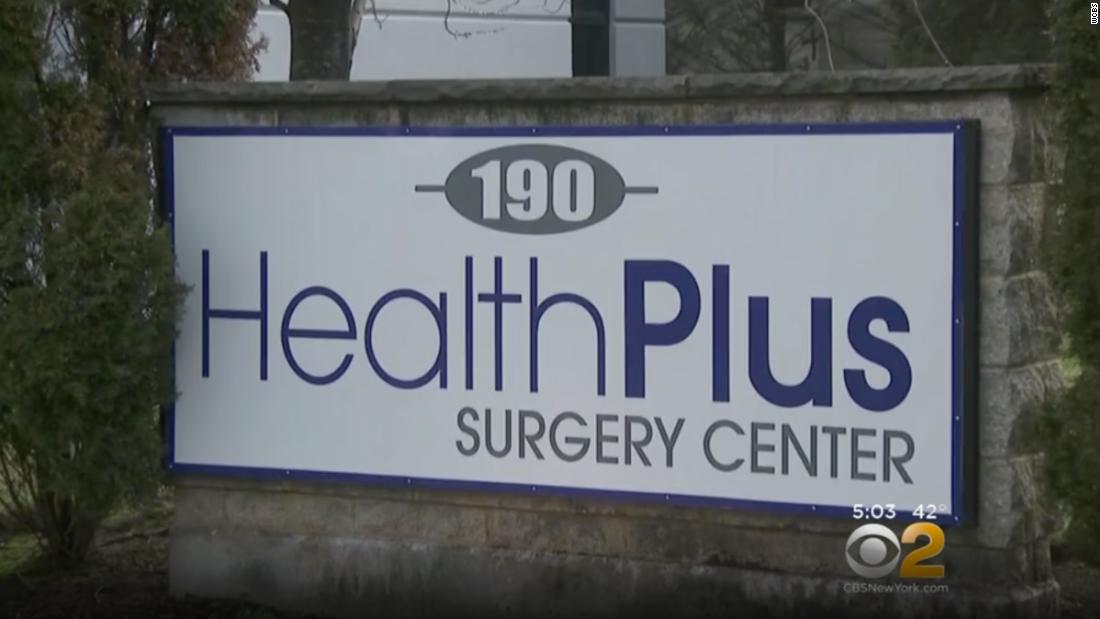 A New Jersey Department of Health study found that HealthPlus Surgery Center staff did not perform any sterilization procedures and medical instruments were not properly cleaned, potentially exposing patients to blood-borne diseases, including hepatitis B, hepatitis C and Hepatitis C HIV
No infections were attributed to the protocol, and all affected patients were notified, according to the State Department of Health.
"Although the risk of infection is low, HealthPlus and the New Jersey Department of Health are cautiously recommending that patients receive blood tests for hepatitis B, hepatitis C and HIV," says Janelle Fleming, spokeswoman for the New Jersey Health Ministry, CNN said Monday.
According to a press release, the HealthPlus Operations Center offers podiatry, orthopedics, pain management and plastic surgery.
A letter from HealthPlus to affected patients states that the next step is to test all patients for blood infections so that the center can cover all the medical costs involved in the investigation.
Hepatitis B and C infections can begin between two and six weeks after a person's exposure. An infected person can not detect any symptoms, according to the National Institutes of Health's National Library of Medicine. One person with hepatitis B may get better without treatment, while others may experience a long-term illness that can cause liver damage. Hepatitis C needs to be treated and is a long-term disease that can also cause liver damage.
HIV is the virus that causes AIDS. It can remain in the body and slowly damage the immune system, making it more difficult to fight infection.
"We all at HealthPlus understand that this may be disturbing," the letter said. He goes on to explain that "failures in infection control in sterilization / cleaning instruments and the injection of medicines" could have exposed patients to various facilities where they can be tested.
Fleming said she could not share information about what triggered the investigation that triggered "gaps in infection control."
HealthPlus closed after the Sept. 7 report and reopened later this month after making the necessary procedural changes to comply with, among others, the guidelines of the New Jersey Department of Health and the United States Centers for Disease Control and Prevention ,
In a statement, HealthPlus Operations Center Administrator Betty McCabe said the facility reopened on September 28 after cleaning and repairing all third-party tools, hiring new staff, and changing infection control and drug delivery procedures.
Source link