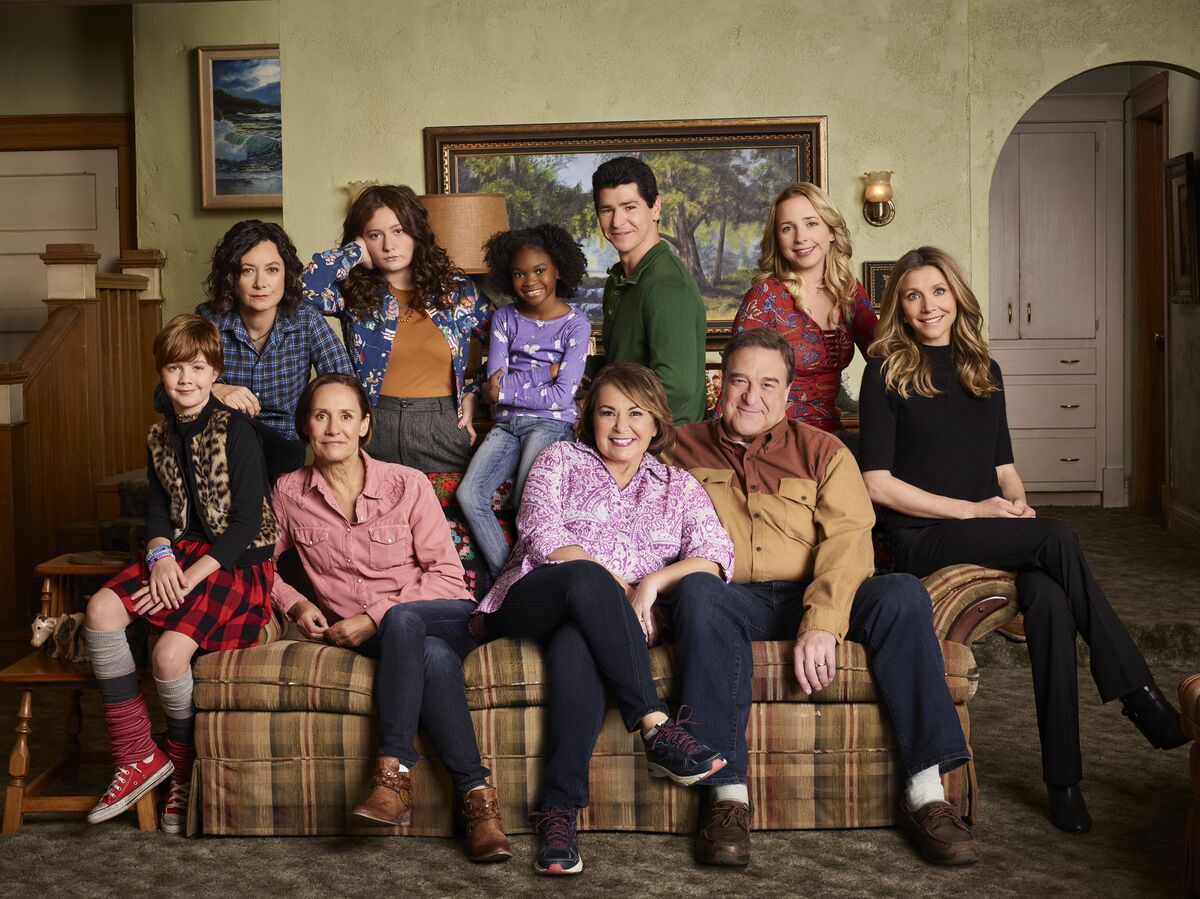 Before Wednesday evening I had never seen a single episode of "Roseanne". But for the sake of cultural commentary, I've cranked up my ABC.com app to see what a fuss – and the exceptionally high ratings – was about. Here's what I learned.
1) It is knowledge. From the moment Dan Conner (John Goodman) wakes up, we are in a familiar world that is rarely seen on television. His face is covered with a plastic mask with breathing tube. The show assumes that the audience recognizes what it is: a CPAP machine (Continuous Positive Airway Pressure) for the treatment of sleep apnea. Back then, when the original "Roseanne" aired from 1988 to 1997, I'd never heard of sleep apnea, which affects an estimated one in 1
5 Americans, especially overweight men over 40 like Dan. Twenty years later I have friends and relatives who sleep in similar contexts. It is a common phenomenon in American life. But you would not know that when watching TV.
2) It's funny. Scripture equally recognizes in its satire the weaknesses of what the sociologist Elizabeth Currid-Halkett calls the "aspiration class" and, conversely, snobs call "coastal elite" – although some of them apparently live in Lanford, Illinois. "I brought you ionized water in glass bottles," says the polished pro, who sees Roseanne's daughter Becky as a surrogate mother. "Thanks," says Becky (Alicia Goranson). "I love water!"
But what makes the show special is the talented cast, especially Goodman. You're ruining my life! You're all shit! "Gets Granddaughter Harris (Emma Kenney) as she storms out after she says she has to babysit her brother. Dan laughs. "I have not seen this movie for 20 years. Ah, the classics really hold their ground." The writing is good, but it's Goodman's delivery and expressions that make you laugh.
3) It is loving. Family sit-coms are about family. Dan and Roseanne Conner (Roseanne Barr) are a sixtieth pair who are still in love with each other. At the center of the show is the loving, protective and obtuse attitude of the Conners towards their children and grandchildren, along with the tensions that arise from their peculiarities and weaknesses.
The affection of nine-year-old grandson Mark "Colors that pop" makes him wear a sparkling black skirt and plaid scarf to his new school. No one in the family cares how he dresses at home – "God did not give me that big head to keep a close mind," says Dan – but they worry about being beaten. Instead, Mark (Ames McNamara) is sent home for showing him a pocket knife Dan gave him. (It was a peace offer / bribe, not a threat.) When Mark tells his mother Darlene (Sara Gilbert) that the bully said he was weird, she says it's ridiculous. But when he says that nobody has played with him, she pauses for a long time and admits the truth, "Here's the thing." You're funny I'm weird, this whole family is really weird. So you just have to stay in there until people find out that's weird. "
4) It's part of a big political / cultural trend. The show earned tremendous publicity because both Roseannes, the character and the comedian, chose for Donald Trump. The first episode has a lot of fun with the contrast between Roseanne and her sister Jackie (Laurie Metcalf, aka Sheldon's mother on "The Big Bang Theory"). "Not only did she vote for the worst person on earth, she was also a real idiot," says Roseanne. "And now she is just ridiculous." When Jackie comes over to drive Darlene to a job interview, her daughter Roseanne assures that everything is going to be okay. "She promised she could get along and know each other, I suppose you're the one who keeps this feud alive." Darlene opens the door and reveals Aunt Jackie in a floppy hat, a bright pink T-shirt with the inscription "Nasty Woman," and an attempt to try me. "What's wrong, unfortunate?" She says to her sister. In the biggest reversal since "The Americans" became protagonists of the Soviet agents, Trump voters are the standing figures and Hollywood-style liberals the other.
But "Roseanne" is not a drama. It's a family sit com, with the basic sweetness that characterizes this genre. Their politics is the policy of recognition and empathy. It's not part of Fox News, but ABC's other family comedies, including "Black-ish," which got a big boost from their powerful new lead-in and "Fresh Off the Boat."
Most Americans are not blue-eyed whites from the Midwest, wealthy Blacks from the West Coast, or Taiwanese immigrants from Orlando. But most have families and enjoy a laugh. The radical premise of "Roseanne" – and these family sitcoms – is that recognizing diverse beliefs and voices, including those who do not believe that what we take for granted is the norm, actually shows things can share. What we have in common is at least as important as what separates us. And as Darlene advises Mark, we are weird from the perspective of anyone.
This column does not necessarily reflect the opinion of the editors or Bloomberg LP and its owners.
Contact the appropriate publisher of this story:
Mike Nice at [email protected]
Source link