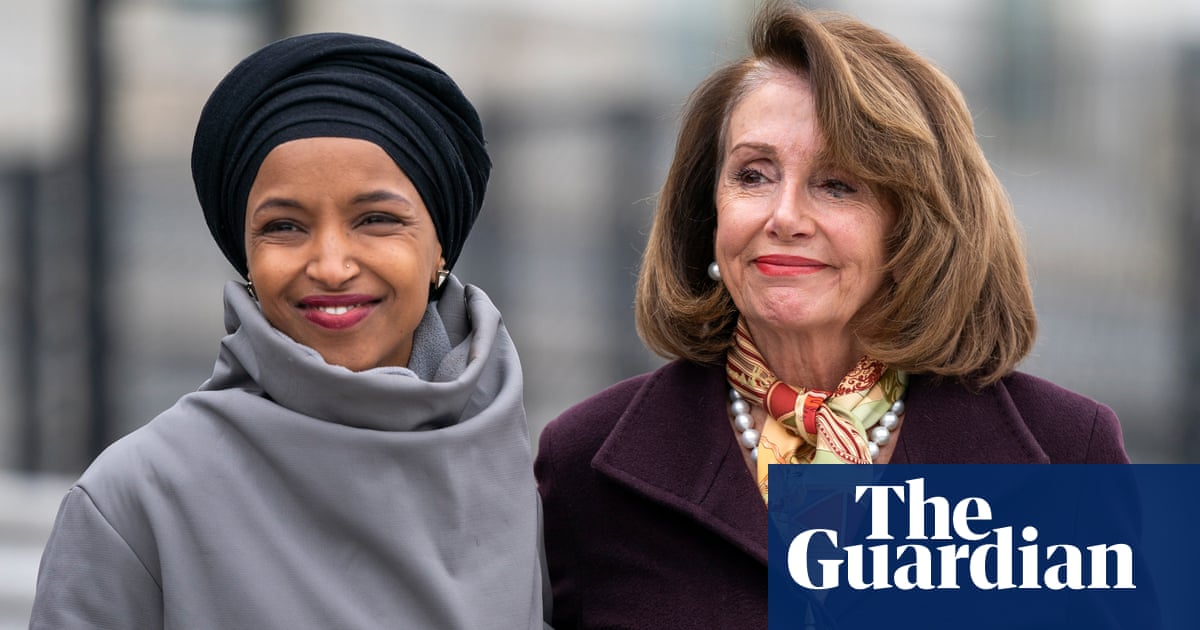 Congressman Ilhan Omar hit Donald Trump on Thursday and posted a photo of himself and Nancy Pelosi in Ghana on Instagram: "They said they send them back," but Speaker Pelosi has not just made an agreement Send me back, she has returned with me. "
The photo comes from a convention trip to the African country this week on the occasion of the 400th anniversary of the American slave trade. The two women were joined by the Civil Rights icon and Congressman John Lewis of Georgia and other members of the Congressional Black Caucus.
Omar's comment followed Donald Trump's racist claim that she and three other progressive lawmakers of color ̵
1; representatives Alexandria Ocasio-Cortez – Ayanna Pressley and Rashida Tlaib, who call themselves Squad, should "go back and help out the totally broken and out of To repair crime-infested places from which they came "even though they were all US citizens. Then Trump's followers called "Send Them Back" after Trump mentioned them at a rally in North Carolina.
Pelosi, who disagreed in the past in questions such as impeachment with the progressive members of the cadre, vehemently condemned Trump's behavior. The House of Representatives quickly passed a resolution condemning the attack as racist.
"Every single member of this institution, Democrat and Republican, should join us to condemn the president's racist tweets," Pelosi said after the plenary resolution passed.
Speaking in front of the Ghanaian parliament on Wednesday, Pelosi said the delegation's visit to a fortress where slaves were being held was a "transformative and humiliating" experience.
Ghana's President Nana Akufo-Addo declared "The Year of Return" in 2019 – a memorial service designed to encourage people of African descent to take the "birth certificate homeward journey for the global African family".
Omar published several snapshots of the delegation trip and thanked Akufo-Addo for taking in the delegation and pledging "to work together to overcome global security and build a more sustainable world to tackle the climate crisis".
In a statement, Chairperson Karen Bass, a representative of the Congress's Black Caucus, said it had been "a very significant journey," adding that "it said a lot about the historic relationships between our countries and our commitment for Ghana and the African continent ".