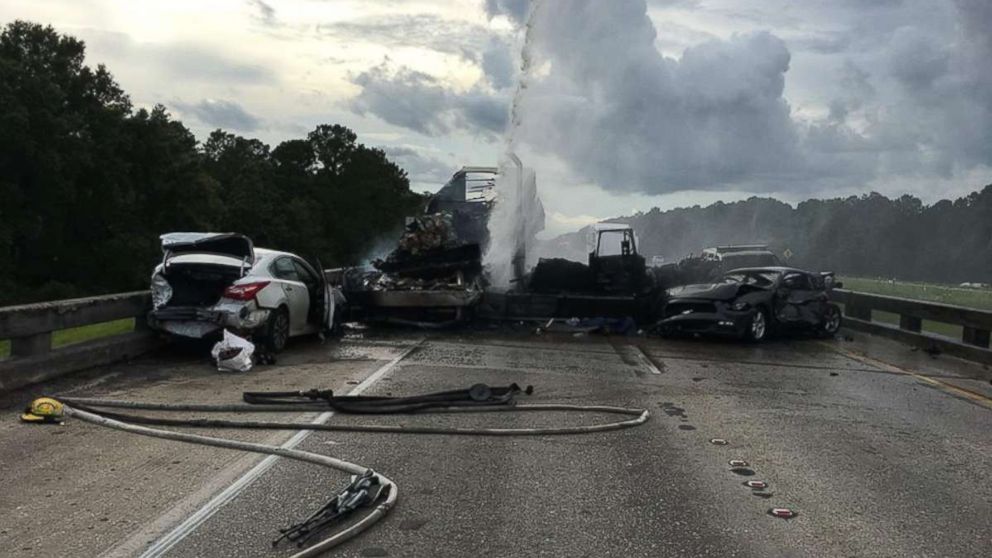 A terrible crash on a Louisiana highway on Saturday left several cars little more than a pile of ash and twisted metal. Four people were killed and 13 others were injured in the accident, which involved two tractors and several cars, officials said.
The accident on Interstate 12 off Highway 21 near Covington, Louisiana, happened in two stages with the first collision with a semi-trailer and several cars, according to the Louisiana State Police. After a member of the community of St. Tammany arrested Sheriff's Office, a second tanker truck accident took place.
The sheriff's office reported that his deputy was one of those injured, but he is expected to fully recover. The authorities have not published the identity of those killed.
A large fire consumed several of the vehicles. It was deleted at 4pm, according to the Goodbee Fire Department.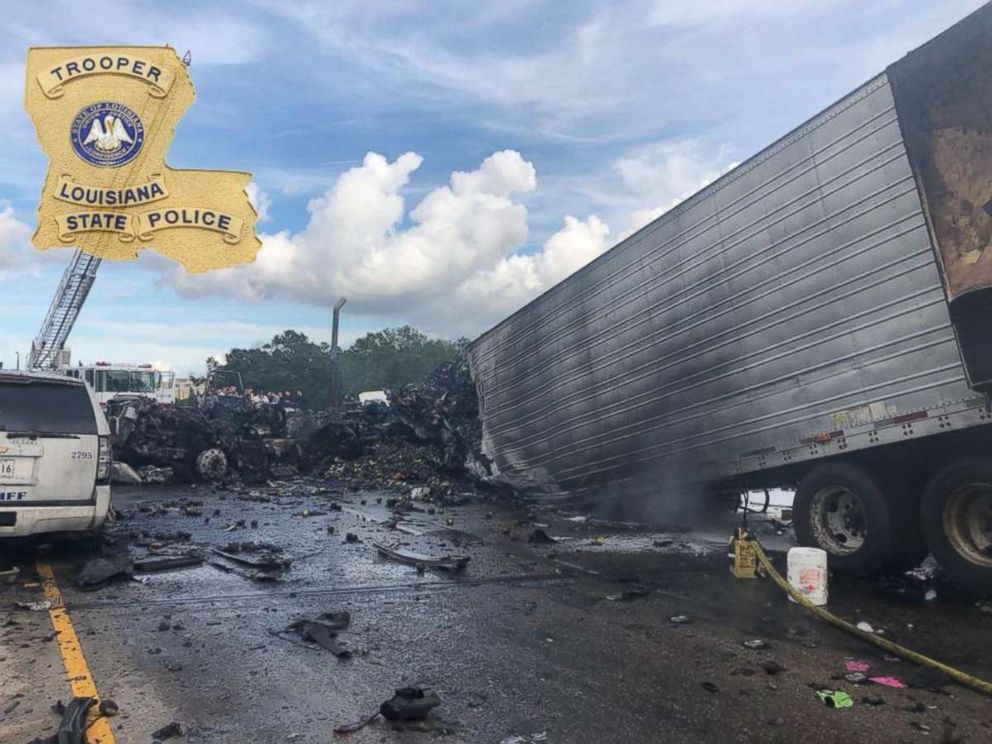 Photos shared by the Louisiana State Police showed ash mountains that used to be cars, while the entire front cabin of the truck was burned.
St. Tammany Coroner's office said in a late Saturday press release that two people were declared dead on stage, while a third died at St. Tammany Parish Hospital. The fourth body had not been found yet, officials said.
I-12 East was closed for hours, the police said.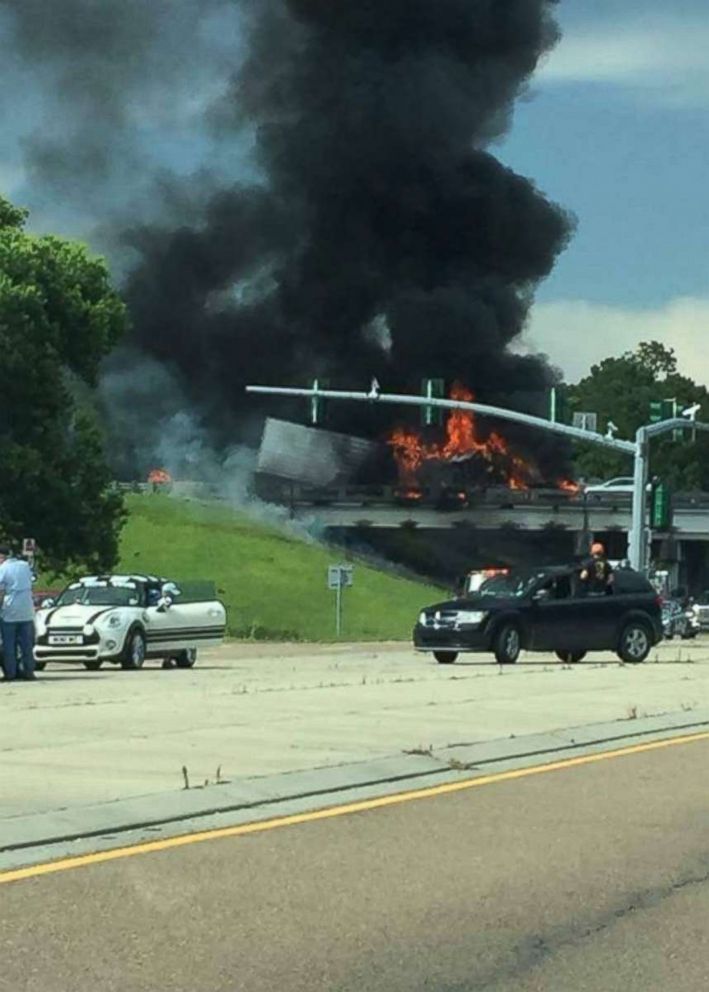 "That was a terrible accident," the sheriff's office of the parish of St. Tammany said in a statement. "We pray for all who are affected by this tragedy and we are grateful for the many who expressed their concern."
Covington is located on the north side of Lake Pontchartrain, about 45 minutes across the causeway of the New Orleans Lake.
Source link