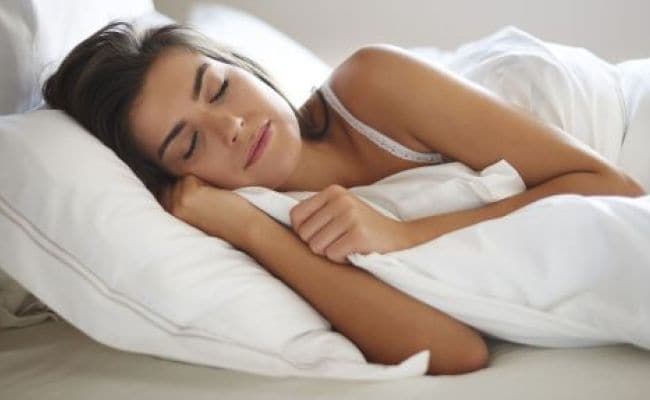 Have you had trouble sleeping recently? It's time you did something about it. If the results of a recent study are to be believed, sleep deprivation can lead to unfavorable weight gain. Researchers at the University of Uppsala have been using recent research to show how a night's sleep loss has a tissue-specific effect on the regulation of gene expression and metabolism in humans.
For the study published in the journal Science Advances, researchers examined 15 healthy normal-weight individuals participating in two laboratory sessions where activity and eating patterns were highly standardized. In a randomized sequence, during one night during a session, participants slept normal sleep (over eight hours) and were kept awake all night as part of the other session.
The morning after each nocturnal intervention, small tissue specimens (biopsies) were taken from subcutaneous fat and skeletal muscles of the participants. These were examined in detail. It is reported that the two tissues have impaired metabolism under conditions such as obesity and diabetes.
In the morning, blood samples were also taken to allow comparison between tissue compartments of a number of metabolites. These metabolites include sugar molecules as well as various fatty and amino acids.
These tissue samples were further used for multiple molecular analyzes demonstrating that the sleep-loss state led to a tissue-specific change in DNA methylation, a form of mechanism that regulates gene expression
The researchers wanted to show for the first time through the study that acute sleep loss in and of itself leads to epigenetic changes in the so-called clock genes, which regulate its circadian rhythm in each tissue.
The new results suggest that sleep loss leads to tissue-specific changes in DNA methylation levels in genes distributed throughout the human genome. The parallel analysis of muscle and adipose tissue also allowed us to show that DNA methylation in these tissues is not similarly regulated in response to acute sleep loss.
The scientists affirm that the observed changes further substantiate the evidence about it chronic disturbances of sleep and circadian rhythms may influence the risk of developing, for example, obesity.
Sleep deprivation in the modern world is a common problem, bearing in mind that this fast-paced life has so much stress and anxiety. We suggest some foods that can help you get a good night's sleep, which also prevents night-time junk food.
1

. Warm Milk
A glass of warm milk is the perfect drink for a healthy night's sleep. It contains tryptophan, an amino acid that is converted to serotonin. Serotonin is said to have a calming effect in the brain that helps you to sleep well.
2. Almonds
Almonds also contain tryptophan, which has a calming effect on the brain and nerves and can help you to sleep. In addition, the presence of magnesium also keeps the heart rhythm stable. Make sure you have a handful of them.
3. Bananas
Bananas are said to have muscle relaxing magnesium and potassium. In fact, it's the good carbohydrates in bananas that help you sleep better.
4. Chamomile tea
It is refreshing, revitalizing and fragrant; Chamomile tea soothes your nerves, helping you to sleep better. It is also known that it is a natural tranquilizer.