Five people, including three boys under 10, were killed on Saturday in a suicide murder in a house in the Paradise Hills in San Diego, police said.
Matt Dobbs told reporters that officials responded to an emergency call where dispatchers heard the sound of background quarrels. Shortly thereafter, a relative living next door reported an emergency call and heard quarrels break out and what it sounded like when a nail gun was fired.
year old boy, a 5 year old boy and a 3 year old boy. An 11-year-old boy was also hospitalized for surgery.
NEW JERSEY HIGHER FOOTBALL AT LEAST 2 INJURIES
The 31-year-old is said to have undergone surgery and shot his wife and four children in domestic quarrels. Dobbs said the husband's wife received a restraining order yesterday against her husband, whom she had been separated from for some time, but it was unclear whether this injunction had been served or whether the suspect was aware of it.
Dobbs added that officials responded to the same address due to a property dispute on November 1
st. The husband had asked the woman for some tools, and the matter had become a household disorder. At that time, the police gave the woman information about how to maintain a restraining order against her husband.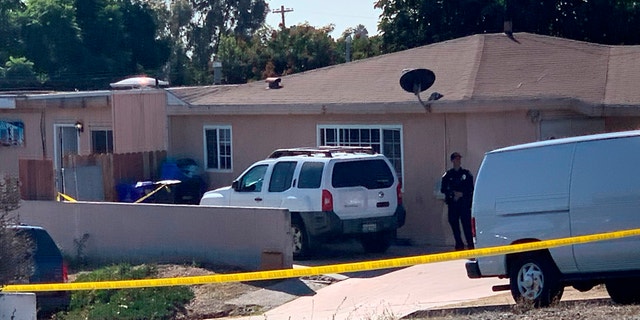 "I heard a few shots," said Sanya Gordon, who lives nearby, on Saturday opposite Fox 5 San Diego. "I saw a couple of police cars. I saw how they got the bodies out of the house. I felt bad in my stomach.
Gordon said that she did not know the children personally, but saw them playing outside with the other neighborhood children and cycling frequently.
CLICK HERE TO GET THE FOX NEWS APP
Dobbs said the mother and four children lived in a unit next to a main house that was inhabited by other family members.
Click here to read more about Fox5SanDiego.com.
Source link