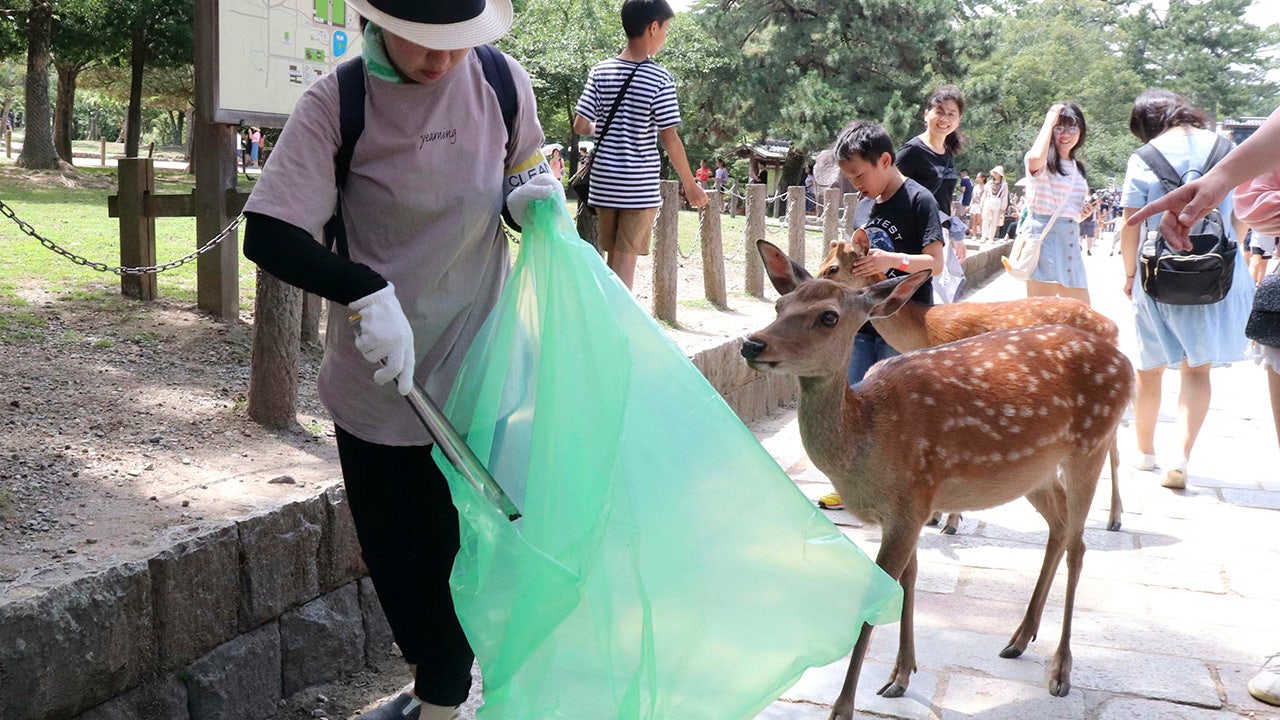 Nine deer in a famous park in western Japan have recently died after swallowing plastic bags.
There are more than 1,000 deer in Nara Park, and tourists can give them special sugar-free crackers sold in nearby shops. The crackers do not come in plastic bags, but people still carry them. A veterinarian says the deer could associate the plastic with food.
The Nara Deer Preservation Foundation says that nine of the 14 deer that died in March had plastic in their stomachs. Loads of tangled plastic garbage and packets of snacks were taken from her stomach, with the heaviest amount weighing 4.3 kilograms.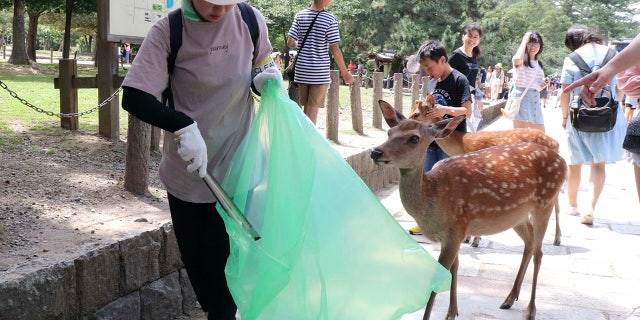 RECEIVE TOKYO OLYMPICS TICKET? UNKNOWN DEMAND CAUSES TURMOIL
Rie Maruko, an animal welfare veterinarian, was quoted by Kyodo News as saying the dead deer were so thin he could feel their bones.
Deer have four chambers of stomachs and edible objects that can not be digested can leave them malnourished and weakened.
Deer are traditionally gods ambassadors in the Shinto religion of Japan and frolic freely in the park in the capital of Nara Prefecture.
CLICK HERE TO OBTAIN THE FOX NEWS APP
Volunteers participated in a clean-up operation in the park on Wednesday.
Source link