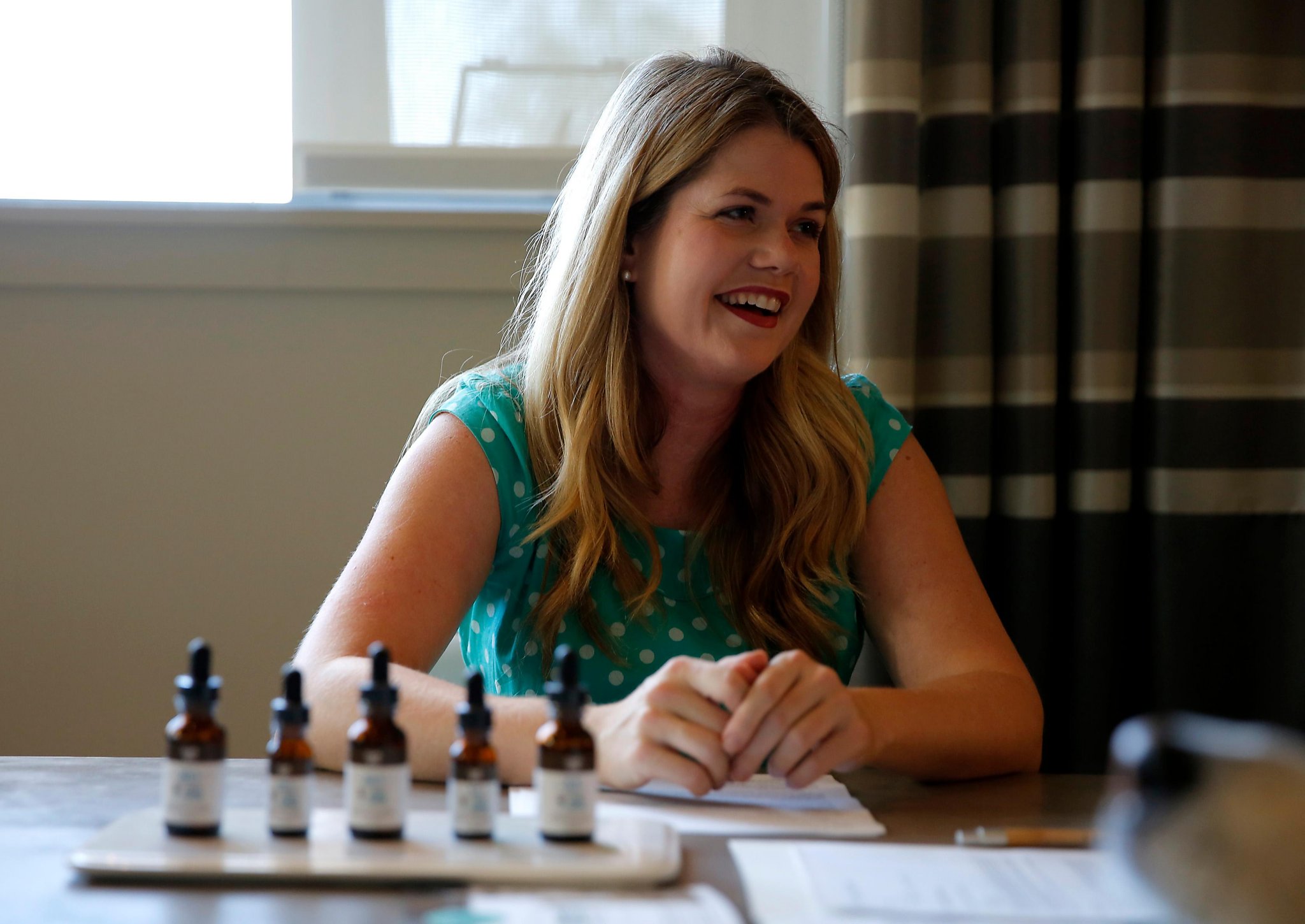 Photo: Connor Radnovich / The Chronicle 2015
Newly released audio of an emergency call contradicts a claim by a San Francisco woman that she purported to call the police on a girl who Bottled Water Sold by Them
Alison Ettel apologized and resigned as CEO of the cannabis company TreatWell Health after she was outed when the white woman was caught in a viral video allegedly called by an eight-year-old African American Water sold without a permit last week. Social media users accused Ettel of being racist and called her "Permit Patty"
On Saturday, Ettel told the Chronicle that she had only pretended to call the police after an argument with the girl's mother had escalated ,
READ ALSO: "Patty Permission" Leaves the Cannabis Company in the Midst of Backlash From Other Entrepreneurs
In the telephone conversation, Ettel tells the 911 dispatcher, "I have someone who does not have a salesperson's permission, who is selling water over the ballpark "and asks for" someone to talk about. "The dispatcher asks Ettel to hold him as he takes her to the San Francisco Police Department. The call ends after a short break. It is not known if Ettel has hung up or has been separated by an accident.
Shipping documents referred to the call as a "suspect," KTVU reported. The news station also confirmed that it was put on by Ettel's mobile number.
The episode erupted on Saturday, as a video posted on Instagram the day before, Ettel apparently called the police in front of a residential building in the south of the market.
"This woman I do not want a little girl selling water, she calls an 8-year-old girl police," said the mother of the girl who had recorded the video. "You can hide anything you want, the whole world sees you, boo."
OPINION: We should thoroughly consider Alison Ettel's viral video – and why it is so important
] "Yes, and, um, illegally sell water without permission?" Ettel hear you say on the phone.
Ettel told the Chronicle that the girl and her mother, later identified as Erin Austin, had been making noise for several hours and that she had lost her temper. Ettel said that she had first requested the security of the building to intervene, but she got into an argument with Austin, who escalated to the exchange held on the video.
Austin said the police never arrived on Friday. A spokesman for the SFPD said the officials had no contact with an 8-year-old girl.
READ ALSO: Man Calls BART Police on a Burrito on the Train
The incident follows a swirl of recent viral encounters in which a Bay Area resident has been charged with racism or discrimination ,
Just three weeks ago, a white man dismantled a black homeless camp in Oakland and threw some of his belongings into Merritt Lake. Then, in April, a woman named #BBQBecky made national headlines after calling the police about an African American family who were barbecuing at Lake Merritt in Oakland. The incident inspired a nationwide "crickets while black" movement.
Chronicle staff writer Evan Sernoffsky and SFGATE staff writer Filipa Ioannou contributed to this report.
Michelle Robertson is an SFGATE employee. Send an e-mail to [email protected] or search on Twitter @mrobertsonsf.
[ad_2]
Source link