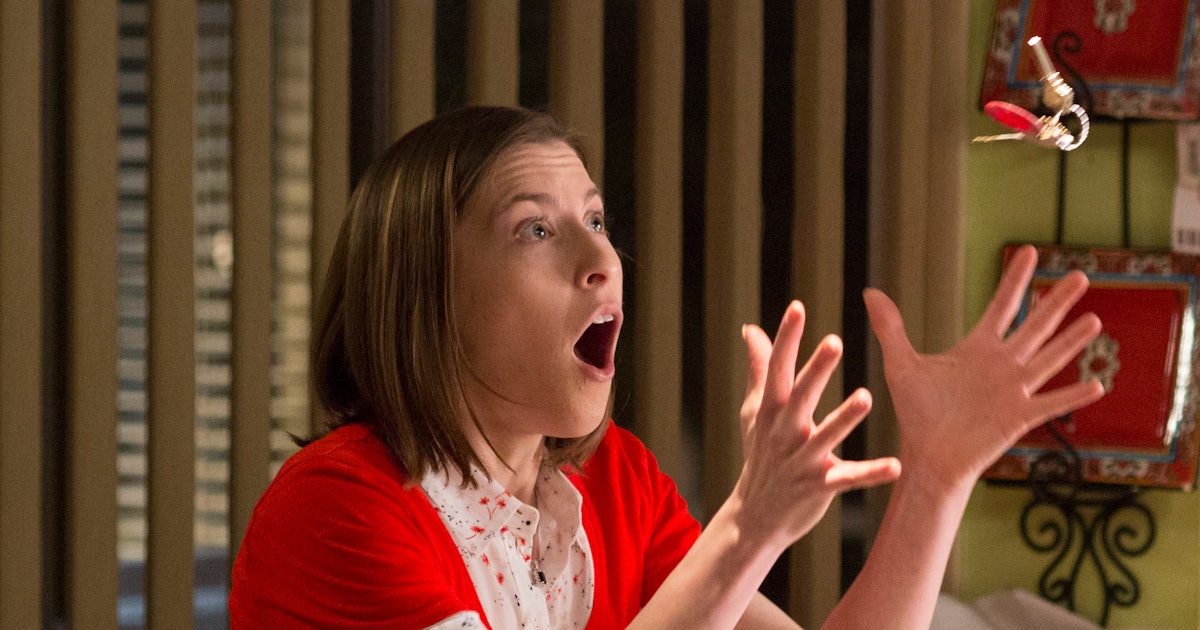 The middle child of Middle is grown and is supposed to get her own show. The Wrap reports that The Middle gets a spin-off with Eden Sher, who plays Sue Heck. If it is true, it is glad news for those who were sad to say goodbye to [MiddleEast after nine seasons of . (Bustle reached out to Sher & # 39; Reps to get a comment, but did not stop immediately.) ABC declined to comment or confirm the reported spin-off to Bustle.)
The Wrap reports that no details about the spinoff are known. which is in its early stages of development, will focus on Sue, who is now married to her neighbor Sean Donahue (Beau Wirick) after an advance in The Middle series finale. However, it is unclear whether this marriage will intervene in the show. Despite all these issues, the offshoot has a fan in The middle star Patricia Heaton who played Sue's mother Frankie. "Keep your fingers crossed, @TheMiddle_ABC fans," Heaton tweeted along with a Variety spinoff article. "I'd like to see it happen the same way you do – I need my Middle solution too!"
It's not a bad time for ABC to announce a new family comedy that has just canceled Roseanne on May 29th. The Hollywood Reporter said ABC is considering "a pilot mission" for The Middle spinoff to fill in the Roseanne time window. It is a wise choice that after the news of Roseannes cancellation, many could not fail to mention that The Middle has earned more attention for its honest and witty presentation Family from the lower middle class struggling to get through. Vox went so far as to say The Middle was "one of the most underrated working-class sitcoms on television."
Perhaps it should not be a surprise since The Middle The creators Eileen Heisler and DeAnn Heline started by writing to the original Roseanne which has long been regarded as the gold standard for shows about working-class families becomes.
Before the last episode aired, the creators talked about a one-day restart The middle with deadline on May 22 . When asked what the future means for the Heck family, Heisler said, "I can not tell you what's coming next … I have to secure it for the restart, see you in ten years!" It seems the reboot is taking place sooner than planned, and honestly, Sue feels like the obvious choice to keep this show going.
With her optimistic and resilient approach to life, Sue is the one you champion. The final season focused on Sue's junior college year and her later marriage, but Sue's trip is not over yet. Sher even has her own ideas of what Sue would do after college.
Last year she said in an interview with Vulture that she thought Sue would move out of Indiana and go her own way. She said:
"Maybe she came back, but I do not think she would move to a metropolis – not to New York City, but to Madison [Wisconsin] or something like that She's in hotel management, so I see her like that A bed and breakfast for preschoolers! "
In the same Vulture interview, Sher said she wished The middle became more political during her run. In particular, she wished that the show had tackled the election of Donald Trump. "We are in a unique position to be this one show that really appeals to everyone, regardless of your political beliefs," Sher said. "I think it would be good, at least in a subtle way, to point out some kind of political change."
She later added, "I would say that if it were my show, I would have hinted at a political opinion, or at least start a discussion." And when she becomes the star of her own show, she could finally get a chance to be part of a show that deals with politics.
For those who have already missed Sue Heck, it may not take much longer. Even better, this middle spinoff could deal with issues that Sher and many others would like.