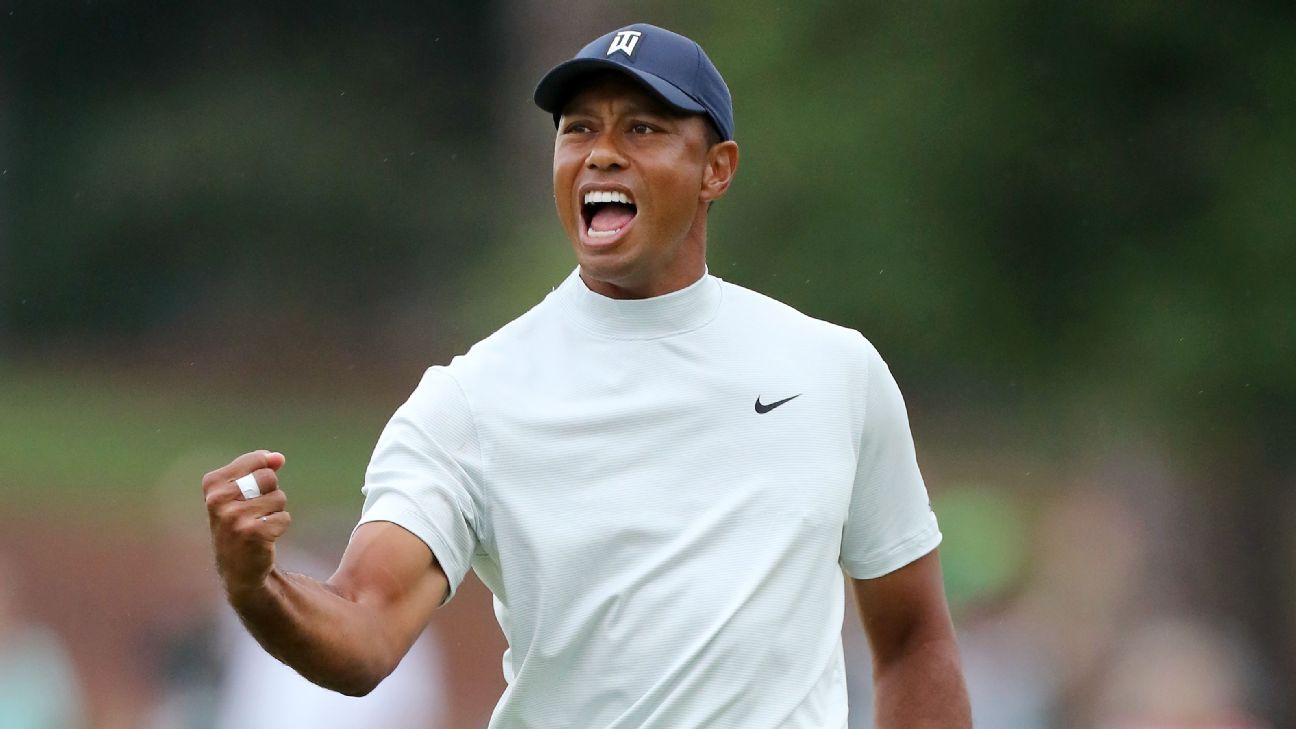 AUGUSTA, Ga. – After a few missed opportunities, Tiger Woods settled down near Amen Corner to take a serious step towards leadership after a brief delay in the weather. Then it hit him – literally. With Woods in the midst of the pines on the left side of No. 14, a security guard trying to keep the guests running ran alongside Woods and plunged into him. Tiger limped away. A terrifying fear seemed to be good for Tiger.
Was he ever. He looked at # 14 and posted another at # 15. It was a full, complete, sometimes chaotic day in the second round of the Masters at the Augusta National Golf Club.
Do not you believe that? Just follow and see how it all happened in Tiger's second round 68, giving him a shot behind the leaders at the weekend:
Before the chaos began …
Tiger Woods, today with the dentist's eye view, leaves to the first tee. None of the leaders in front of him has increased the pace. Must be a little more aggressive than the first round on Thursday. A number starting with a "6" should be the target today.

No. 1: Par 4, 445 yards
Score: Par
Today's Day Results: Straight
Grand Final of the Tournament: 2

1:
Tiger Woods & # 39; shot through the trees at # 14 is well placed, but he gets tangled up with a security guard after his swing. Tiger would then drain a birdie putt.
Tiger touched his tee on # 1 on Thursday. Not so much on Friday. He had to crawl off the left trees in the second round to earn an eight-foot save on Par. This was the distance from which he fought on Thursday. He drills his first Test of the Day into the center of the mug for a much-needed start of the day par. Nick Pietruszkiewicz, ESPN.com 7 hours ago