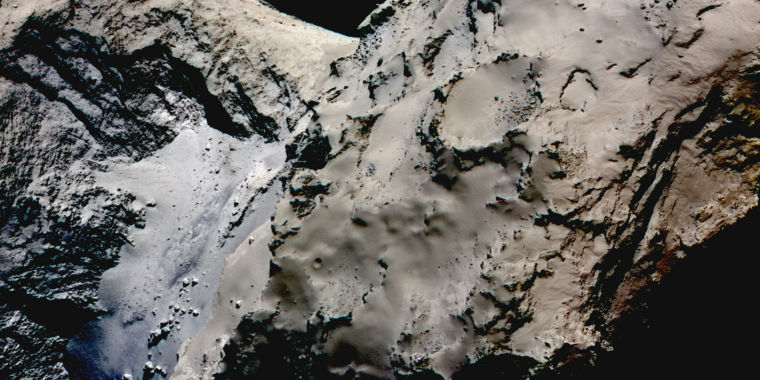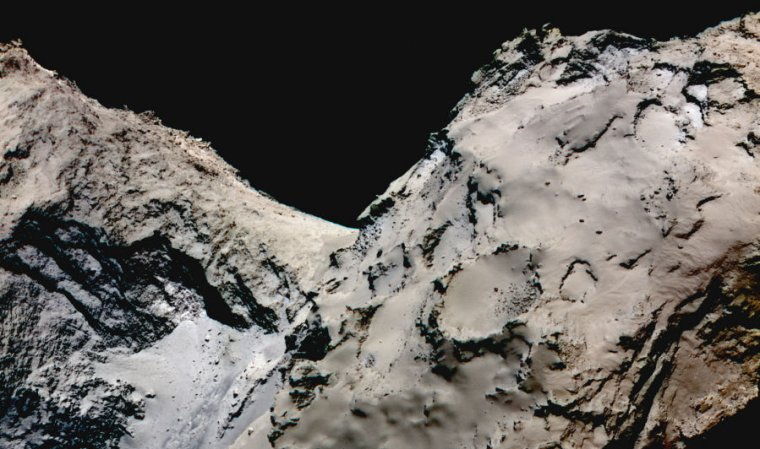 The European Space Agency's Rosetta probe arrived in comet 67P / Churyumov-Gerasimenko in 2014, becoming the first mission ever to orbit a comet. The lesser lander, Philae, landed first on the surface of a comet ̵
1; though later he was lost after failing to use his solar cells in the proper configuration to gather enough energy for further operation.
During his two years in orbit around the comet, which is about 4 km from its longest side, Rosetta has captured an unprecedented imagery of these Solar System invaders. Now, a Twitter user named landru79 scoured the Rosetta image archives and found an impressive series of 12.5-second exposure photos from about 13 km away from the comet. The pictures from June 1, 2016 are summarized in the short video below.
The bright dots that go down from the top of the frame and look like snow are actually background stars. You have this apparent movement as the spacecraft moves and the comet turns. It is believed that the faster moving stripes are dust particles that are illuminated by the sun. There also seems to be a few grazing cosmic rays.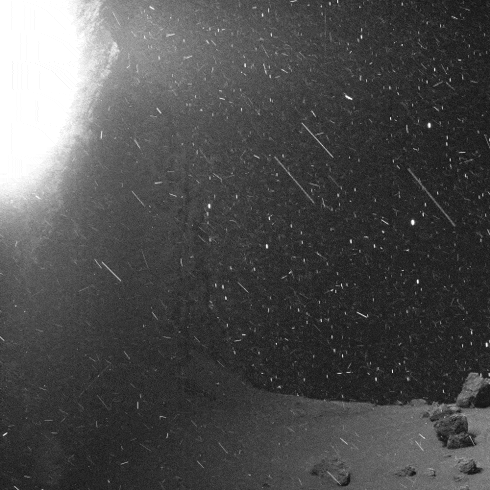 From a scientific point of view, Rosetta confirmed that comets are remnants of the solar system's creation rather than fragments of later collisions. Comets therefore offer a window to 4.6 billion years. The program was also a public relations success, as the latest stunning pictures continue to show.