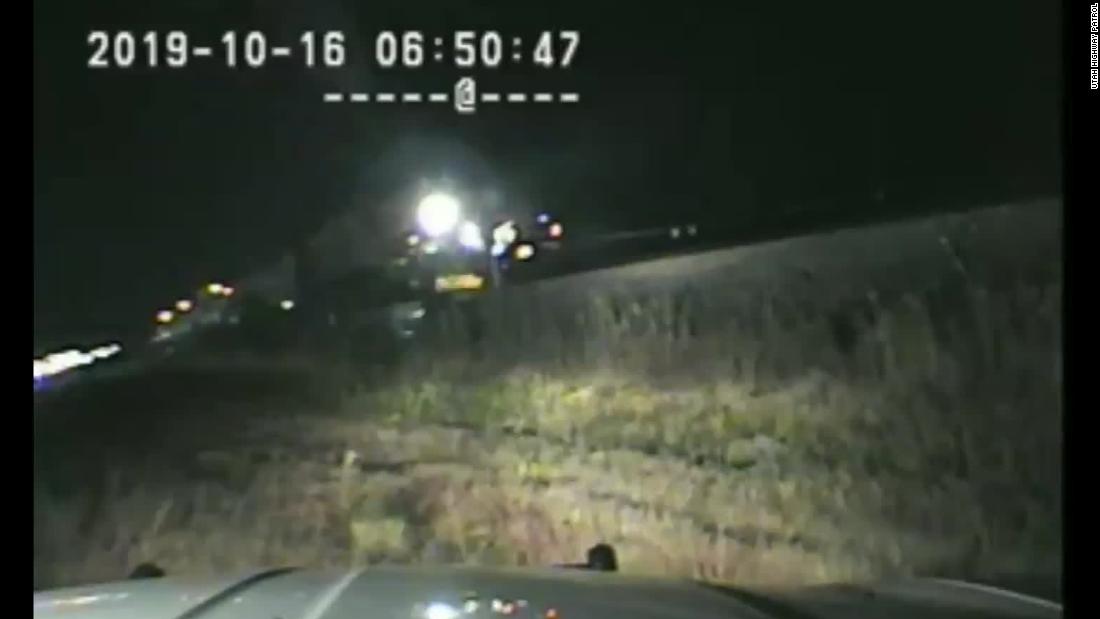 Ruben Correa, a cop who has worked for the Utah Highway Patrol for two years, responded to a routine traffic disruption when, according to Sgt. Nick Street, spokesman for the Utah Highway Patrol.
The driver of the car, a man in his twenties, was unconscious, and a medical problem helped drive him from the nearby highway to the tracks, Street said.
Correa left the traffic stop and started driving Street told CNN he was using his headlights to search for the vehicle.
He arrived on time. It took 35 seconds for Correa to get out of his patrol car until the train hit the stranded vehicle, Street said.
The soldier and the driver were still on the dam when the train came through.
The Utah Highway Patrol described Correa's actions as "unbelievable and heroic," but Correa said none of it bothered him.
"I did not really think about that at the time," Correa said. "I just did my job."
After the driver was rescued, he was checked by medical personnel and his parents were able to pick him up.
"He's fine," said Street.
Source link