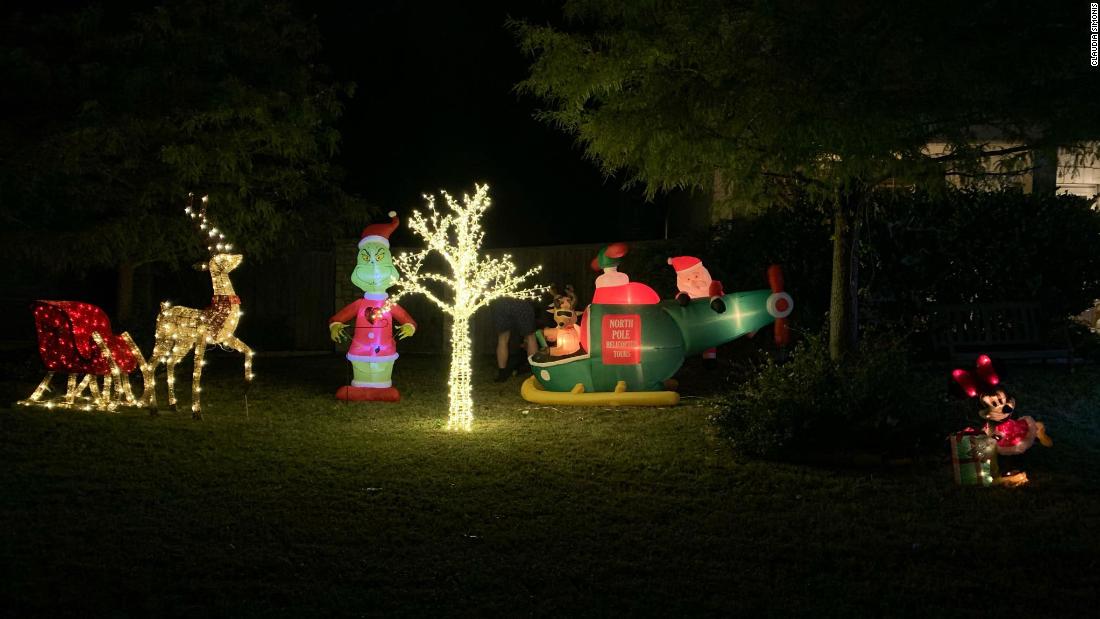 Claudia and Nick Simonis distributed a handful of Christmas decorations on November 1st. Three days later, they received a letter from their homeowners association, Diamond Association Management & Consulting, asking them to remove the decorations until just before the holiday. DAMC did not respond to CNN's comments by phone and e-mail.
The couple saw the letter only this week. But when they did, they were in shock.
"I felt shocked and upset," Nick Simonis told CNN. "The HOA has so much time in their hands."
Nick Simonis told CNN on Wednesday that they did not know of a rule that families in the neighborhood could put on decorations for the holidays. So they put a big snowman and some inflatable decorations in their garden.
They were the only ones in the neighborhood who already had decorations and the letter They expressly received a request to the family to remove the snowman until "just before Christmas time". It does not mean when that is.
"We are in the Christmas spirit like everyone else," said Nick Simonis. "We love the holidays, and my wife is very active in it."
Even though they are in the Christmas spirit, this is not the only reason why they hang up their decorations so early. Claudia Simonis is eight months pregnant and has Christmas.
"We just wanted to set up everything so we could relax," Nick Said Simonis , "If the baby comes early, we do not have to worry about it."
Besides, they have two small children aged 7 and 2 years, and the whole family was thrilled to spend Christmas this year after traveling home the holiday last year.
They said they were not sure who informed the homeowners association about their decoration, but Claudia Simonis told CNN that the neighborhood was supportive.
"We have lots of support from our neighbors," Claudia Simonis told CNN. "Each and every one of them supported us by decorating and publishing messages." Later, other neighbors set up decorations in support.
Nick Simonis said the couple has plans to put Christmas lights on this weekend and still decorate their house.
"I do not think this should be a problem" Neighbor Charles Minton, who has already planted some penguins and a large "Merry Christmas" piece in his front yard, told CNN subsidiary WOAI. "These are the holidays, we do, we take care of our neighbors, that's what it's all about in a neighborhood."
Source link