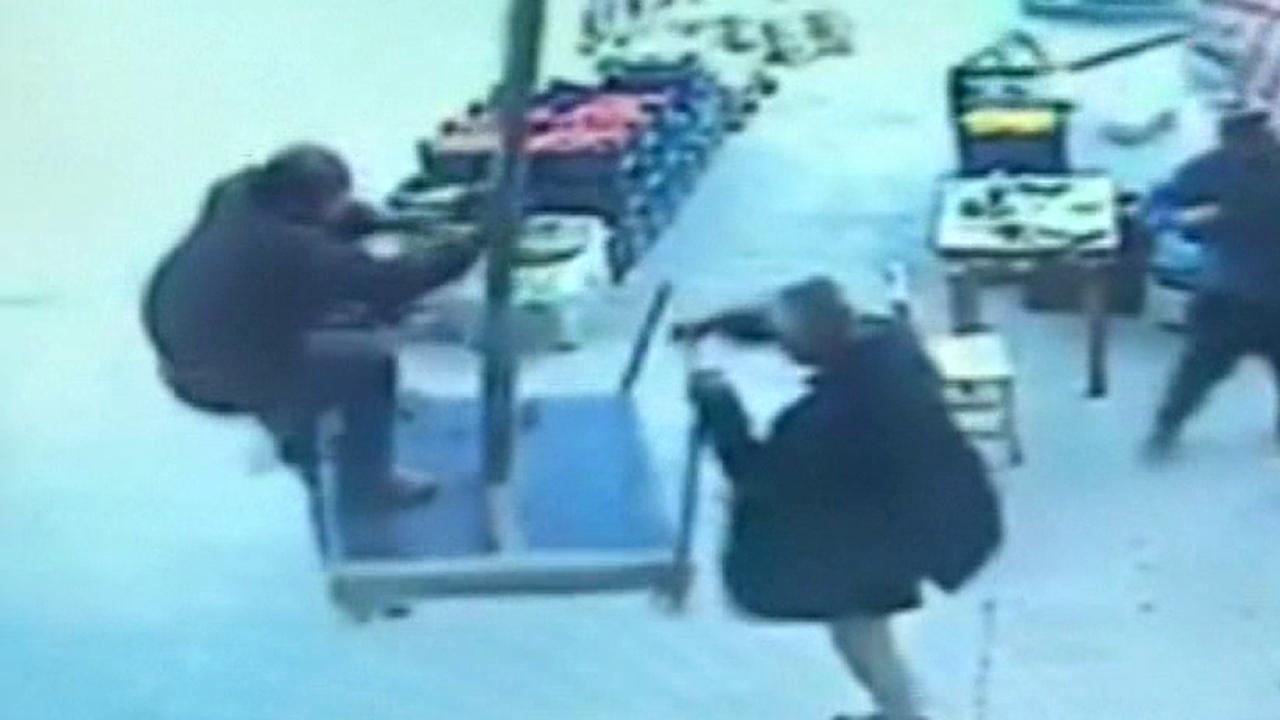 A man in southern Turkey was involved in a wild ride after strong winds lifted him – and the umbrella he was holding – nearly three meters in the air.
Security footage released on Wednesday shows Sadik Kocadalli and two other men entering a market in Osmaniye province rushing to prevent a beach umbrella from being knocked off by strong gusts of wind.
MODERATE EARTHQUAKE HITS TURKEY; No coincidences reported
The greengrocer Kocadalli told the Turkish news agency DHA that he had been working when he saw the screen swing.
"As the wind got stronger, I noticed that the screen was moving, so I tried to rescue it from flying away by stepping on it. And when I stepped on it, it was raised, "he told DHA.
You can see him in the video as he steps on the platform of the umbrella and uses all his body weight to hold him down ̵
1; to no avail the wind hangs up the umbrella while Kocadalli is still standing on it.
TURKEY: 3 WOMEN, 1 INFANT SINGING THE MIGRANTS BOAT
He said he flew almost three yards from his jump, and fortunately Kocadalli was not injured
"It went three, four feet up [between 9-13 feet] and I thought," That does not work, "so I jumped down," Kocadalli said, "Luckily I'm okay, the umbrella hit a pole and dropped back . "
However, the umbrella landed on another man who was knocked unconscious, according to The Independent, and the screen broke Mehmet Ali Bicakcis foot and ribs, the news agency reported.
The DHA reported that the strong winds were on a 10-minute tornado hit the area.
Source link