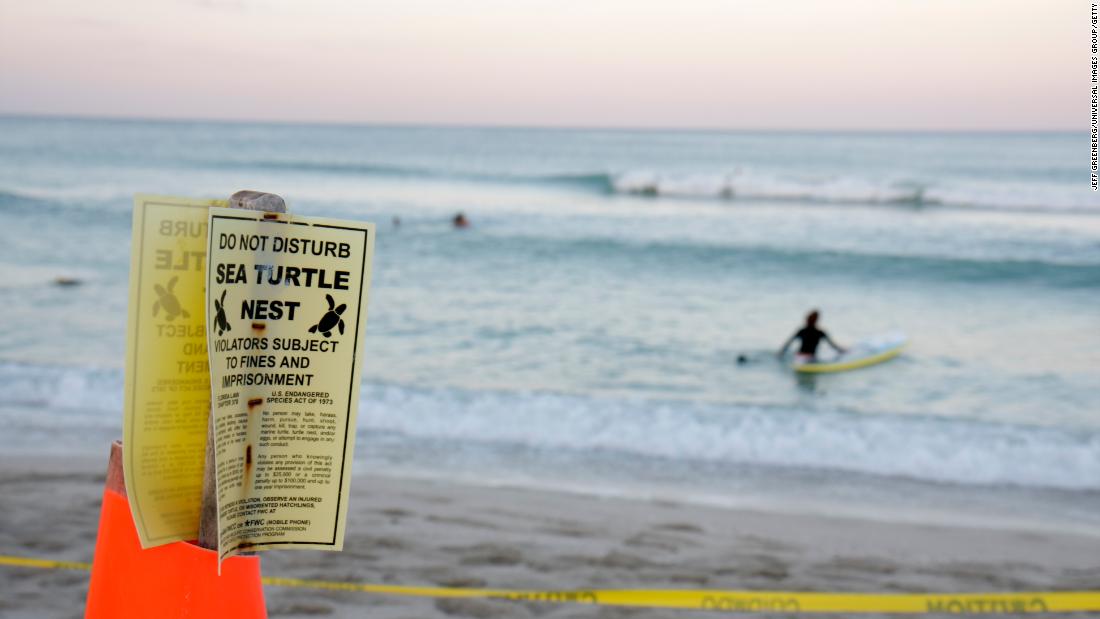 Yaqun Lu, 41, was seen on Saturday by witnesses and police officers in Miami Beach who "hit the sea turtle nest with a wooden pole and stomped their bare feet all over the nest," the affidavit said. [19659002] The area was closed to the public with yellow tape and a sign saying "Please do not disturb the Sea Turtle Nest", the affidavit states.
Lu, a Chinese citizen who gave the police a private address in Michigan, is being charged with harassment or abuse of sea turtles or eggs, according to online court records.
According to court records, Lu is represented by a public defender. CNN could not reach the public defender's office for comment.
According to the Miami Beach website, a number of sea turtle species are protected by both the US Endangered Species Act of 1973 and Florida Law.
Miami Beach serves as a nesting site According to the website, three species of sea turtles – loggerhead turtle, green turtle and leatherback turtle – have their habitat between April and early November.
"Luckily," police said in Miami Beach, "the eggs do not seem to be damaged."
Source link