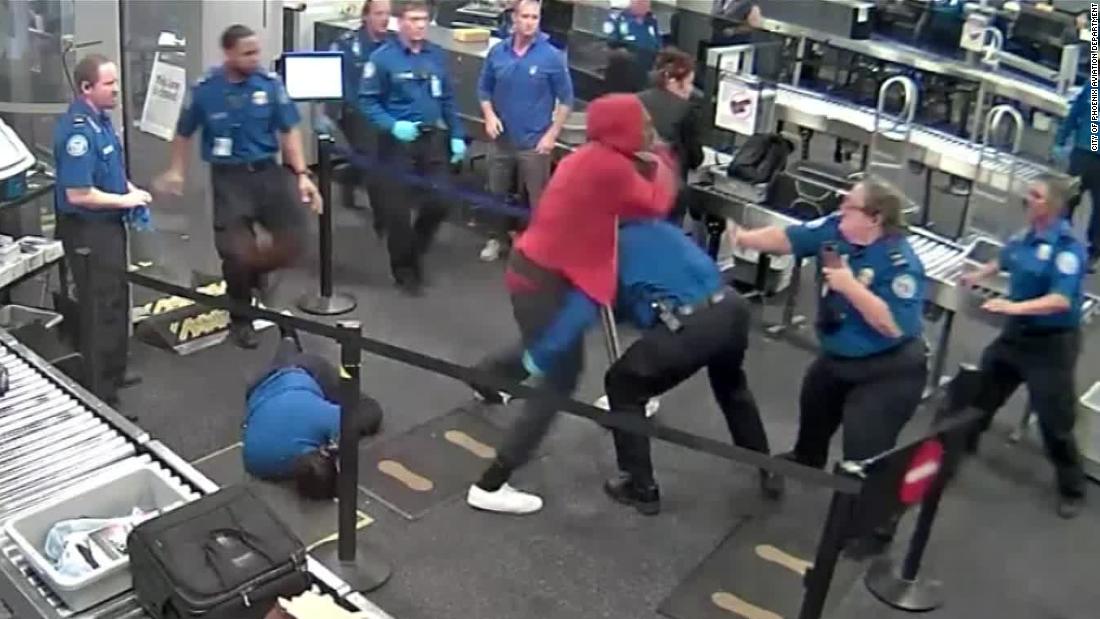 A traffic safety officer was taken to hospital and four to emergency clinics, said Lorie Dankers, a spokeswoman for the Road Safety Department. All were treated and released.
The incident occurred at 9:45 am on Tuesday at a security checkpoint in Terminal 4 of Phoenix Sky Harbor International Airport, Dankers said.
Other means of transport security officers and members of the Phoenix Police Department subjected the man, she said.
The suspect identified as Tyrese Garner was arrested and charged with entering into crimes and resisting arrests, Phoenix police Det. Luis A. Samudio said.
The suspect is due in court on Tuesday. He is being held in Maricopa County Prison for a $ 1,500 bond. According to court records, no lawyer has yet been assigned to him.
"This unprovoked and brazen physical attack on our employees is unacceptable," Dankers said. "We are grateful for our dedicated employees and for their day-to-day role in protecting travelers, and we continue to monitor the safety and health of the TSOs involved in the incident and will fully participate in the ongoing investigation."
Source link