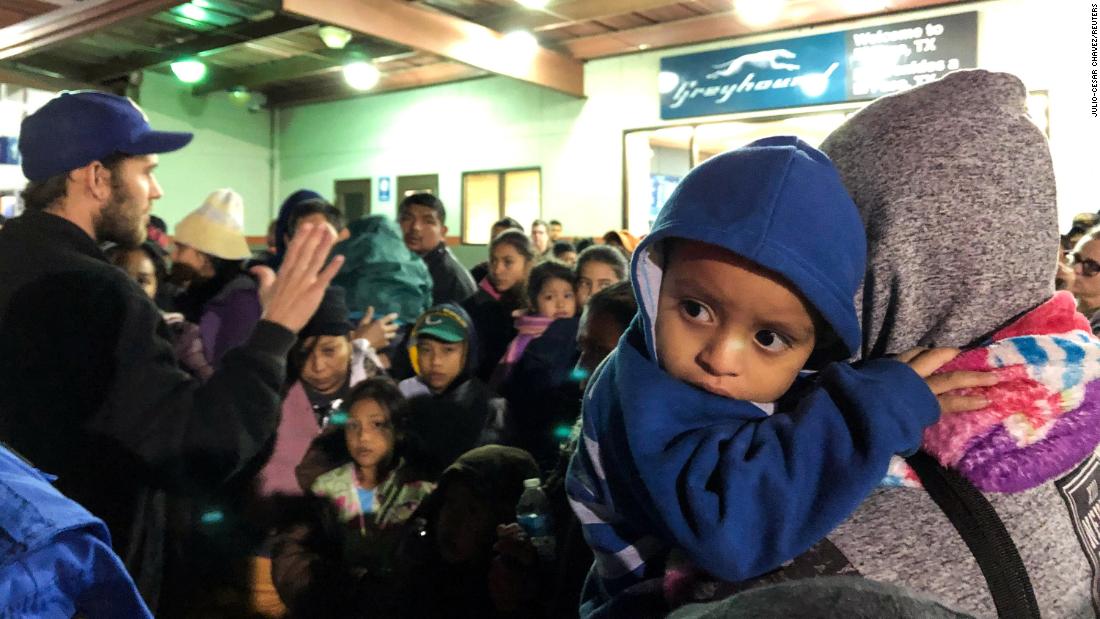 Annunciation House, a non-profit association providing hospitality to immigrants, oversees a network of 11 "hospitality facilities" where migrants are released, Garcia said. Most sites are connected to a church.
Migrants are also dropped off at agreed locations.
"Nobody will be released on the street," Garcia said. "It's a planned and orderly release for specific hospitality locations that are ready to receive it."
The trial is expected to start at 18:30. CT.
ICE officers detained more than 200 undocumented immigrants on Sunday night Police said the Greyhound bus station in El Paso has no obvious plan for their placement.
The police in El Paso learned of the first group released around 8:00 pm Sunday when Greyhound Terminal officials told them people were trying to get on the bus without tickets.
"Suddenly a few people turn up and ICE drops them off," said Greyhound spokeswoman Crystal Booker. "We did not expect it, we had no advance notice."
The waiting area at the bus station is small, said the police spokesman of El Paso, Sgt. Robert Gomez and many people were out in the cold. He said the undocumented immigrant group included some families and small children.
Four buses came later, so people could get in and stay warm.
"We did not want to put 200 people on the street El Paso on a cold night, we would not do that," said Gomez.
The authorities have found accommodation for migrants, including a hotel and a nearby Catholic school, "he said." We're a little taken aback because ICE usually does not, "said Dylan Corbett, director of the Hope Border Corbett said the ICE would normally give Announce House so that it would be ready for a large number of arrivals.