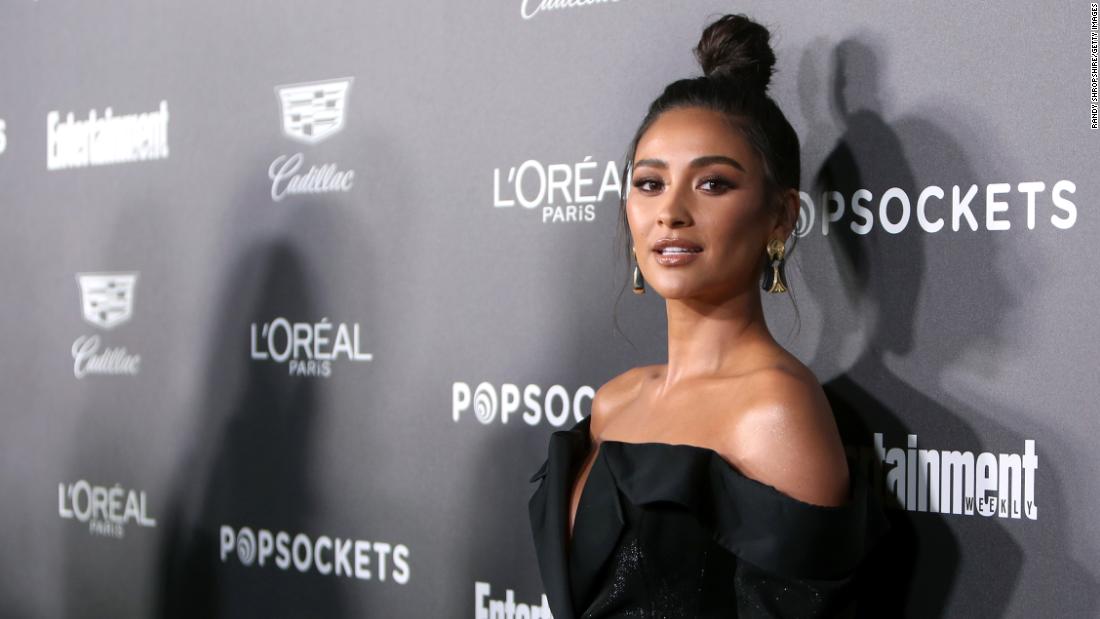 The 32-year-old actress has posted a photo on Instagram showing her little bump.
"Does that mean I'm allowed to drive on the car pool lane anytime now?" The actress posted a video on her YouTube channel titled "Guess Who & # 39; s Preggers," which revealed the exciting news. The footage shows her sharing her feelings about pregnancy, a maternity photoshoot, doctor's appointments, and her boyfriend, Matte Babel, a Canadian actor.
Mitchell wrote on her channel. "It's exciting, nerve-wracking, difficult and emotional at the same time, everyone is waiting for the right time to make the announcement, and it was not long before I could not hide it and was tired of wearing oversized sweatshirts .
"We are really looking forward to starting a family. I have learned so much about myself and my parents in the last 6 months and feel like I did not even scratch the surface! It will be a wild ride !!
Mitchell did not state how far she is or when the baby is expected.
In January, the actress announced that she had a miscarriage in 201
8.
"We all need different struggles and challenges in life, "she wrote next to a sonogram photo in her Instagram stories. "The support and affection that so many of you bring to me will save me even in my darkest days, one of which happened last year after I had a miscarriage and lost the child of my hopes and dreams.
Mitchell announced this week that it includes diaper bags and other baby items in their Beis travel accessory line.