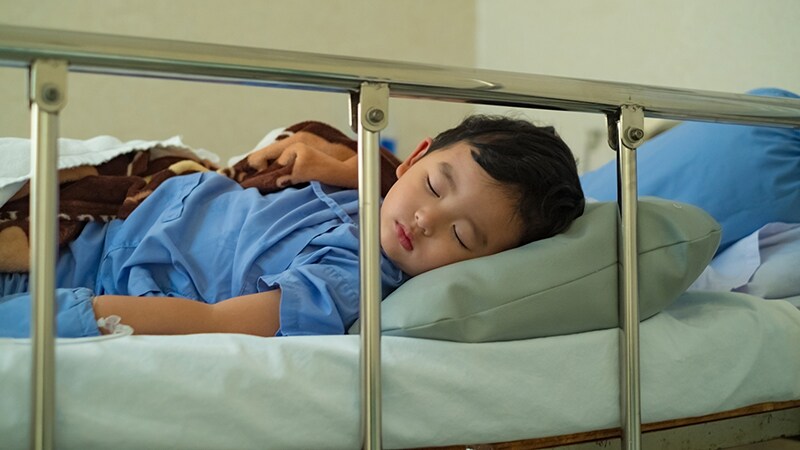 The number of cases of the rare, polio-like disease, acute flaccid myelitis (AFM), seems to have peaked, according to the US Centers for Disease Control and Prevention (CDC).
134 cases of AFM, which cause muscle weakness and paralysis and mainly affect children, were confirmed in 33 of 299 reported cases this year. The number of these reports increased by 18 this week, but most of these occurred in September and October.
The pattern of cases in 2018 follows that experienced by the CDC in the past 4 years, with a strong occurrence every two years: 120 confirmed cases in 2014, 22 cases in 2015, 149 cases in the year 2016 and 33 cases in 2017.
Most cases are reported between August and October and usually fall in November. This was also true for this year, as the number of people studied for AFM has decreased in recent weeks.
The coverage is ongoing and the CDC will investigate and confirm the cases.
The CDC has been closely monitoring AFM since the first significant emergence in 201
4. Since then, the agency has found that more than 90% of patients had mild respiratory disease prior to developing AFM and that viral infection by enteroviruses is common especially in children are.
I do not know why a small number of people are developing AFM while most others are recovering, "the CDC's website says." We're investigating this further. "
CDC Director Robert R. Redfield , MD, announced last month the establishment of an AFM task force to help determine the cause of the disease and possible treatment options.
"I would like to" I would like to address to parents, patients and our nation's commitment to this CDC Affirm disease, "Redfield said in a statement. "This task force will ensure that the full capacity of the scientific community is involved and working together to deliver key answers and solutions to actively recognize, effectively treat and ultimately prevent AFM and its consequences."
The Task Force will make important recommendations to the CDC Board of Scientific Counselors. It is planned to present its first report on December 6 in a public meeting in Atlanta, Georgia.
For more information, visit Facebook and Twitter