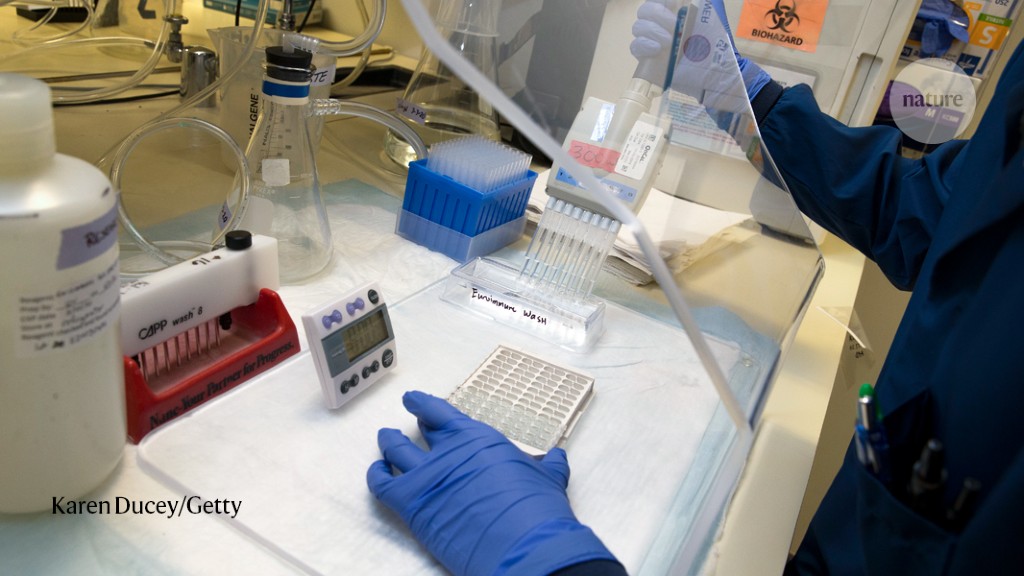 A survey of more than 4,000 researchers in the United States found that better institutional and national coordination could allow hundreds of thousands more tests for corona viruses.
The survey was initiated by a nature The investigation, released on April 9, found that several leading university labs that have received regulatory approval to perform SARS-CoV-2 tests operate at half their potential capacity.
Tests are urgently needed. Hospitals continue to experience delays in the delivery of test results, and nursing homes, homeless shelters, and other community facilities report a lack of tests to screen vulnerable residents. US officials mostly agree that further testing is needed to ease social distancing and blocking measures.
Giovanni Paternostro, biomedical researcher at the Sanford Burnham Prebys Medical Discovery Institute in La Jolla, California, and Joshua Graff Zivin, economist at the University of California, San Diego, to find out what is preventing the molecular biology labs from helping in these efforts a survey of 35,000 key investigators who received grants from the U.S. National Institutes of Health (NIH) in 201
8.
Of the more than 4,000 researchers who responded within the first week, 130 had already performed tests to detect the new corona virus. Almost 1,600 said they had the main test tool, a real-time PCR device, and worked under the biosecurity conditions necessary to work with pathogenic organisms like the coronavirus. But they didn't test.
Both groups – those who are testing and those who could – were asked what they would need to process further tests or start testing. Resources such as reagents and funding were a popular response for both groups, as was coordination by the NIH or their own institution. Around 95% of laboratories not currently tested indicated that they needed more information about protocols and regulations, for example the CLIA certification (Clinical Laboratory Improvement Amendments) for the provision of clinical test results. But 43% of the labs that are currently testing indicated that they may need more information in these areas as well.
Almost 1,000 investigators left comments, many of which describe the bottlenecks they face or their interest in otherwise supporting the coronavirus response. A respondent, George Murphy, a stem cell biologist who is doing a coronavirus test operation at Boston Medical School in Massachusetts, said the survey and comments had made him realize how happy he was that his administrators were flexible and hard pressed through regulatory hurdles. "Coordination at the institutional level was the key," he says.
Source link