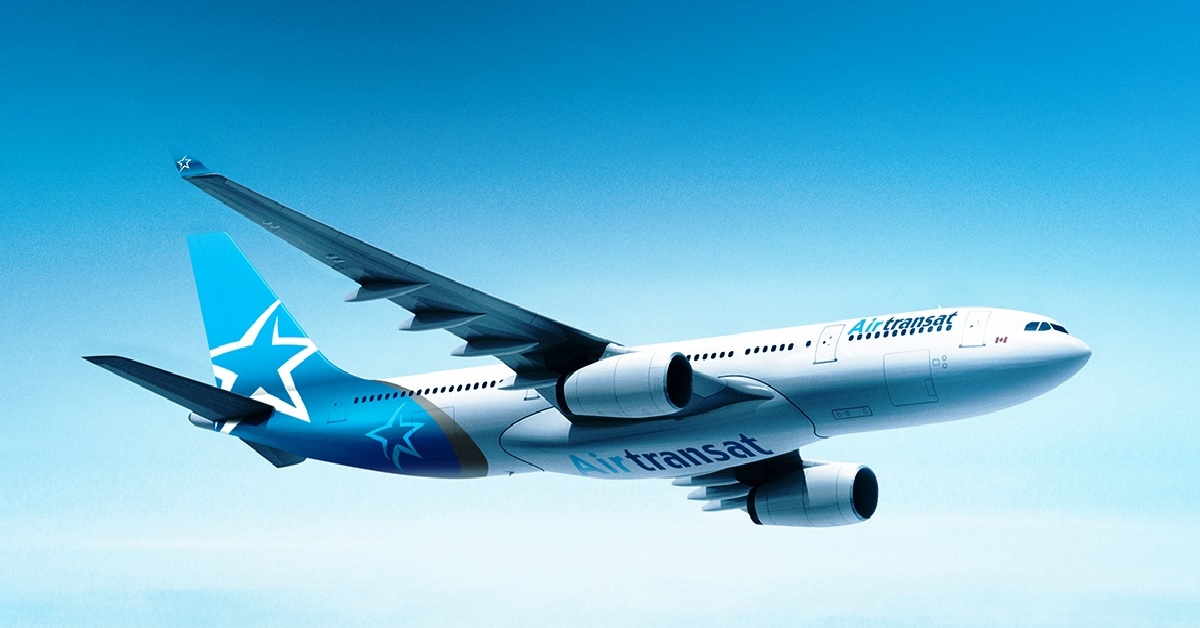 This will be a full week for Canadian aviation. Earlier this week, WestJet was acquired by a $ 5 billion private equity firm. Now there are other airline activities, this time in the form of a consolidation between Canadian airlines.
Air Canada intends to take over Air Transat.
It was announced today that Air Canada has entered into an exclusive agreement with Air Transat to purchase all issued and outstanding shares .
The proposed transaction is worth approximately $ 520 million or $ 13 per share.
Calin Rovinescu, Air Canada CEO, said:
"A combination with Transat is a great opportunity for the stakeholders of both companies. These include Transat and Air Canada shareholders, employees of both companies, who will benefit from increased job security and growth prospects, as well as Canadian travelers, who will benefit from the merged entity's enhanced ability to participate as a leader in the competitive leisure travel industry worldwide. The acquisition provides a unique opportunity to compete with the best in the world when it comes to vacation travel. In addition, we can further expand our hub at Montréal-Trudeau Airport, where we have added 35 new routes since 201

2 to the benefit of the municipalities of Montreal and Quebec, of which we transported 10 million customers in 2018 alone. "
] This is not an agreement yet, so we can expect further announcements only after signing the final agreement.
Air Canada's acquisition of Air Transat
Most of you probably know Air Canada. although Air Transat is an airline that not everyone is familiar with. The Montreal-based airline has a fleet of around 40 aircraft and a diverse fleet, including the A310 (!!!), A330, A321 and 737, and the A321LR to renew their fleet over the long term (replacing the A310).
Air Transat A321LR
Air Transat mainly operates recreational itineraries, most of which are seasonal. They serve some transatlantic markets as well as the Caribbean, Mexico and flights within Canada.
The interesting thing is that Air Canada has its own low-cost airline, Rouge, which serves some of the same destinations
It would be interesting to see if Air Canada plans to fold Air Transat in Rouge, eliminating one competitor, or if the branding would stay separate.
I would assume that Air Transat will be part of Rouge, though perhaps some of the planes would fly into the main fleet of Air Canada just so the airline can maintain some consistency.
Based on the current fleet of Air Transat:
While Rouge is currently deploying 767s for a long time I have seen that they also used the Air Transat's A330 for long-haul flights.
Air Transat's A310s are likely to be phased out soon and replaced by A321LR.
Air Transat has a small fleet of 737. Air Canada has only 737 MAX, so I'm wondering if Rouge would actually launch a small submarine of 737, or if they would just pull them out of circulation.
I'm almost wondering if Air Transat's A321LR orders might only go to the main Air Canada airline, since it does not seem to fit into Rouge's business model, and I could see that A321LRs in the Air Canada fleet of Benefits are. Conclusion

Air Canada, which acquires Air Transat, seems to fit in well, as Air Transat could join the Rouge fleet. With such a deal, Air Canada could eliminate a competitor.

While Air Canada talks about the benefits of such a deal, it would almost certainly not be beneficial to consumers. Air Canada CEO said consumers would "benefit from the merged entity's enhanced ability to compete globally as a leader in the highly competitive holiday travel market."

The much greater reality for consumers is that Canadian aviation is not as competitive and we would see an airline eliminate it. This leads to higher fares …

What do you think about Air Canada's plans to take over Air Transat? Do you think they would simply convert the airline to Rouge, right?