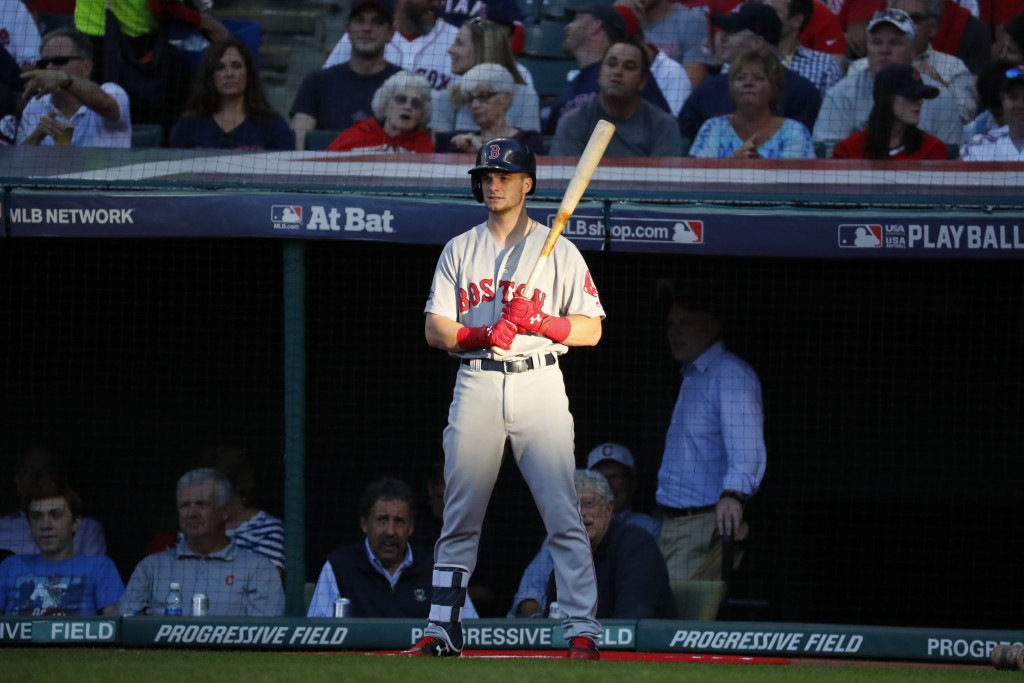 As the American League's wildcard race approaches day by day, let's take a look at some of the other news and notes from the Junior Circuit ,
Red Sox Outfielder Andrew Benintendi left the game against the Padres in the sixth inning with a left-hand sweep last night, as directed by Chris Cotillo of Mass Live. At the moment he stays on a daily basis, and manager Alex Cora tells Cotillo that he will be judged on non-working Monday. Benintendi will not be available today, according to Cora, although he was scheduled for a maintenance day anyway, the skipper noted. The University of Arkansas product is not quite the superstar that many envisioned when it was one of the best baseball fans, but it is undoubtedly a valuable and important piece of Boston's outfield mix with a solid slash of .283 / .357 / .462 line (1

12 wRC +). The Sox have won seven of their last ten games, but as WEEI's Rob Bradford points out, they have not caught up much in their recent weeks pursuit of a wild card spot. Fangraphs only gives the defending champions a 6.4% shot at the play-in game, and a long-term absence from Benintendi would only further reduce those chances. Fortunately, the club is confident that it will return to Cotillo on Tuesday to kick off a series against the Rockies.
Willie Calhoun begins to look like a centerpiece for the future, says Evan Grant of the Dallas Morning News. After a slow start to his MLB career, Calhoun has been mellowing since this year's All-Star break, and his .292 / .333 / .579 line this season is terribly impressive, even with the dribble-friendly tendencies of Globe Life Park (128 wRC +) taken into account). Calhoun tells Grant that he made a swing adjustment in this off-season, hoping to raise the ball and use his cozy home environment. That's exactly what he did and increased his average starting angle from 11.6 in 2018 to 18.4 this season. Calhoun is not without question – he is not well-respected on the diamond on the defensive and his ball counts are not quite in line with his excellent results – but he has nonetheless gotten involved in the good deeds of the organization, as manager Chris Woodward raved about Grant the improved focusing and the improved record approach of the racket.
Marc Topkin of the Tampa Bay Times sums up that the Rays are getting help on the injury front. In addition to the feedback from Joey Wendle and Avisaíl García the club made some progress on the pitching side. Ace Blake Snell with a left hip injury since July 22, this week is well on the way to completing a bullpen session while the potential ace Tyler Glasnow just got a pin wrapped by him. Glasnow, who wants to return from a forearm strain as a relief professional, is on the way to rehab and could return to the club's next home game, which runs from August 30 through September 8. Posts by these two, as well as solid starters Yonny Chirinos who feels better three weeks after hitting a pitching hand, would be a blessing for a club that has half played in Oakland for their last playoff Place of the AL plays.
Source link