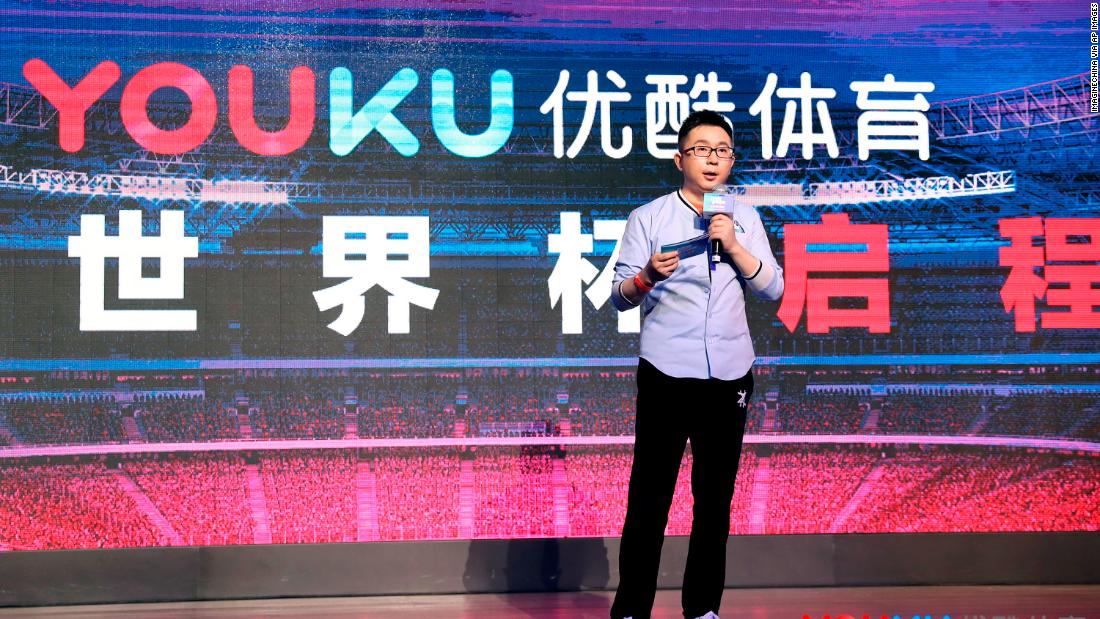 Yang Weidong is now under investigation with the US Securities and Exchange Commission on Tuesday.
"Alibaba Group is committed to the highest standards of business conduct, "the statement said.
The Alibaba statement did not provide any details on what Yang, who was arrested Monday, is alleged to have done. An Alibaba spokeswoman declined to comment on the company's SEC filing.
Police in Beijing and Hangzhou, the city where Alibaba is based.
The arrest comes as Alibaba is in the middle of a massive leadership transition. Founder Jack Ma announced in September that he is stepping down from his role as executive chairman next year, handing over the CEO Daniel Zhang.
Immediately after Yang's arrest, Alibaba named Fan Luyuan as the new head of Youku. Fan had already replaced Yang last month as rotating president of the company's digital media and entertainment division, which includes Youku and other businesses.
Alibaba's digital media and entertainment unit posted a loss of 3.8 billion yuan ($ 554 million) last quarter.
Alibaba bought Youku for $ 3.6 billion in 2015. Its main rivals are two of China's other top tech companies, Tencent (TCEHY) and Baidu (BIDU).
Source link