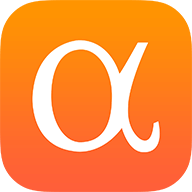 Amarin (AMRN + 3% ) is up on modestly higher volume following an announcement from the American Diabetes Association adding Vascepa (icosapent ethyl) to its standard-of-care recommendation to reduce cardiovascular (CV) risk in diabetics with atherosclerotic CV disease or other risk factors who have triglycerides and are currently on statin therapy with controlled "bad" cholesterol.
The ADA made the change based on the results from the REDUCE-IT study. [19659002Farxiga(dapagliflozin)onreducinghospitalizationforheartfailureandtheprogressionofchronickidneydiseaseincludingalowerlevelofkidneyfunctiontoqualifyfortreatment(greaterthanorequalto45mL/min1
73m2greaterthanorequalto60mL/min/173m2)
The changes should make it easier to make it onto payers' formula aries.