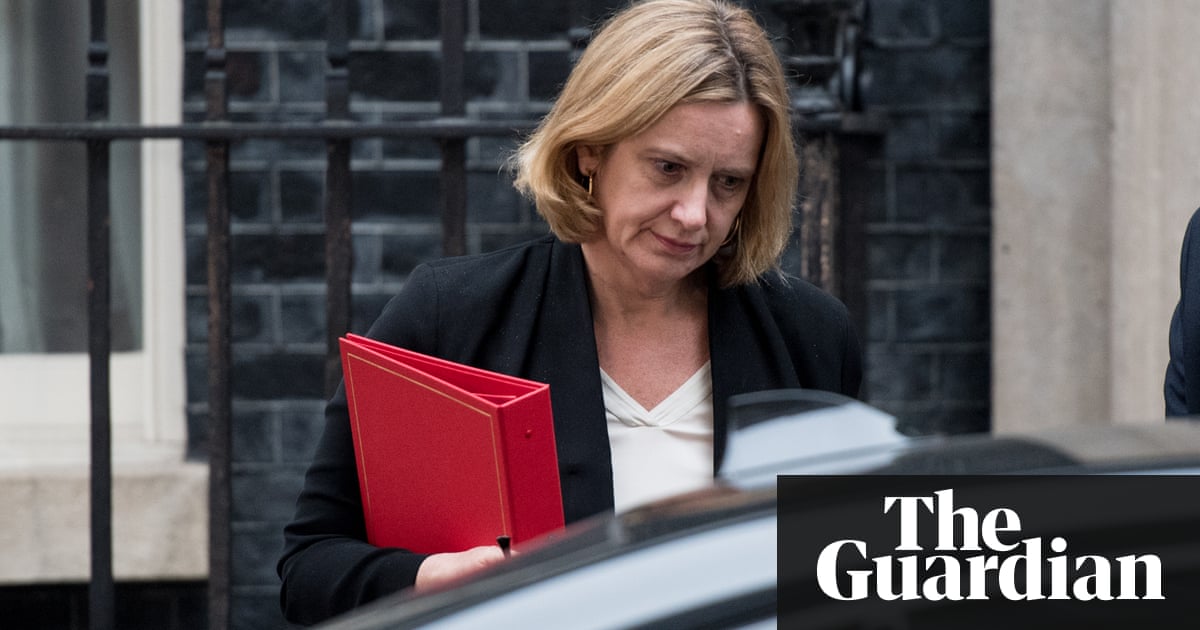 Amelia Gentleman's article (Rudd's U Turn: An End to the Shattering Heartlessness, April 17) rightly welcomes the late reversal by the Home Office of the Home Office's appalling treatment of the Windrush generation. But I doubt that this will mean an end to the Ministry of Interior's "shocking heartlessness."
In 2012, David Cameron founded the Enemy Environment Working Group. Sarah Teather, then a Liberal Democrat minister, was outraged by this title and it was changed. But the ministers have continued to use that kind of language, and I'm afraid it has shaped the attitude of the Ministry of the Interior. From this working group emerged the Immigration Law of 201
4, which Labor supported at second reading. This law required all sorts of public and private bodies to endure people without proper immigration documents. Those of us who had warned that it would have a harmful effect were ignored.
Amber Rudd's U-turn will only help the Windrush generation. In later generations there will be many thousands of people who will lack "adequate documentation" and whose situations are complex and require a sensitive understanding. I'm afraid they will face the same caprice and sensitivity that the Windrush generation has experienced.
David Price
Sheffield
• If the government were abrupt and abysmal The Windrush Affair has taken place at all if the Commonwealth Heads of State meeting in London is not taking place ? This allowed a critical mass of high-ranking Caribbean politicians to rely heavily on the government. By the beginning of this week, the Home Office had completely ignored the impending crisis with its usual venomous mixture of indifference, intransigence, incompetence, and inhumanity. The current urgency makes me wonder if Her Majesty did not "advise" the Prime Minister that she did not want her favorite parade raining.
John Hurdley
Birmingham
• May I assume that the government's apparent turn and apology for treating the Windrush generation will mean that NHS trusts in general Country will stop asking the same people to prove their claim to free treatment? Just last week, my 79-year-old husband – who came here from Trinidad in 1962 and lives legally here, worked hard, raised a family and paid taxes – worked on a term note for a kidney specialist, accompanied by a long form that needs to be filled in. to obtain a documentary proof of his immigration status and his right to treatment. We are both outraged. It is time to curb the offensive treatment that is being distributed by many government departments to people like my husband, not just stop deportations.
Celia Burgess-Macey
London
• I just love the way Amber Rudd tells the abstraction of the "Home Office" (Rudd MPs: we were wrong because of Windrush citizens, April 17) sent the guilty politicians for the inhuman policy first – she and her predecessor, Theresa May. Officials do not commit politics, politicians do, and they should take responsibility by doing the traditional do and resign.
Roy Boffy
Sutton Coldfield, West Midlands
• An understaffed home office should keep it simple and fair. Anyone with a national insurance number and tax account with HMRC for more than 10 years should have a permanent residence permit, as well as their immediate family members. They have contributed to our society – and it's easy to verify and document.
Hugh Burkhardt
Nottingham
• Congratulations on your Windrush coverage. Theresa May called the Tory party the nasty party and makes sure it stays that way. Thankfully, there is an opposition in this country.
Dee Thomas
Sandridge, Hertfordshire
• Join the debate – email Guardian. [email protected]
• Read more cover letter – click here to visit gu.com/lettern
Source link