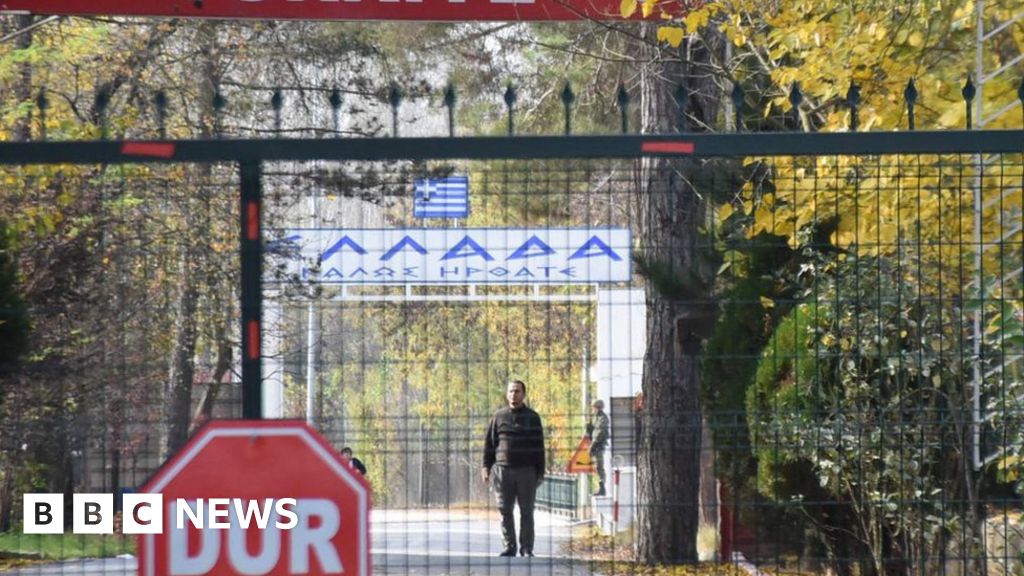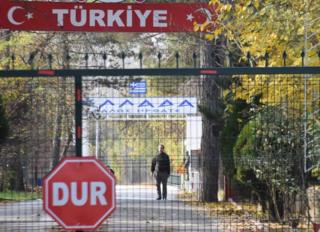 A US citizen suspected of being a militant Islamic state has been stranded on the border between Greece and Turkey after Turkey expelled him.
The alleged militant was deported on Monday when Turkey launched a campaign to return imprisoned jihadists to its prisons.
The Greek police said they had refused him entry when he tried to cross the border near the Greek town of Kastanies.
The man is said to have spent the night between the two borders.
He was named by The Turkish news agency Demiroren is called Muhammed Darwis B and is said to be a US citizen of Jordanian descent.
A Turkish official told AFP that he had refused to return to the US and instead asked to be sent to Greece.
On Tuesday, he was still stuck on a strip of road between the two countries and witnesses said he had tried to shout to reporters on the Turkish side.
The fate of foreign IS fighters since then has been a key issue defeat of the group on the territory that controlled them in Syria and Iraq.
Turkish President Recep Tayyip Erdogan said that 2,500 such militants are in prison in Turkey.
Unfinished Businesses Since IS Defeat
There can be few more graphic illustrations than this of the unfinished business left over from the US-led coalition's military campaign to defeat the IS.
More than 70 countries have joined forces to defeat and dismantle the jihadist caliphate that had terrorized vast sections of Iraq and Syria. But, like other military campaigns in the Middle East, they have not been able to plan the consequences adequately.
Thousands of IS militants and their relatives were interned in camps after the last ISIS fight in Baghuz in Syria in March. Turkey, which has been arresting IS members for years, now has around 2,000 of them in its prisons.
Turkey, Iraq and the Kurdish authorities want Europe and the West to hurry up and bring their citizens back. So far, however, governments have been reluctant to do so, fearing that law enforcement might fail.
Turkey's current expulsions are now threatening to force them to act.
Who has deported Turkey?
The Turkish Ministry of the Interior stated that on Monday they also deported a Dane who was allegedly an IS member. The Danish authorities said their citizen had been arrested on his arrival in Copenhagen.
Germany announced that one of its citizens had also been expelled.
Turkey said that more than 20 other European suspects, including eleven French citizens, two Irish citizens and several other Germans, are being returned to their home countries.
Turkey has for a long time accused Western countries of rejecting responsibility for citizens who joined the Islamic State.
Germany, Denmark and the United Kingdom have repeatedly withdrawn their citizenship because they allegedly joined jihadist groups abroad to block their return.
The UK is said to have deprived more than 100 people of its nationality – including IS recruit Shamima Begum, who left London as a teenager.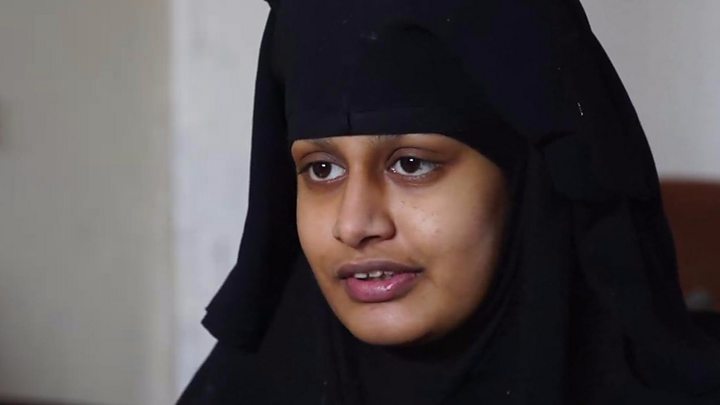 UN chief Antonio Guterres called for international cooperation on Tuesday Solve problems with foreign jihadists and say it is not Syria and Iraq to "solve the problem for all".
The United Nations has previously called for countries to take responsibility for their own citizens unless they are prosecuted locally with international standards.
Turkey has not confirmed whether the repatriates were seized in Syria or on Turkish territory.
Some IS members and their relatives were arrested in northeastern Syria in October, when Turkey was a border operation against the Kurdish Syrian Democratic Forces (SDF) there.
At the time, the SDF announced it was detaining more than 12,000 alleged IS members in seven prisons in the region, of which at least 4,000 were oreign nationals.
Relatives of alleged IS fighters were also held in several displaced camps – the largest of them, al-Hol, home to nearly 70,000 people.
How will the returns work?
A French Foreign Ministry source told AFP last week that suspected jihadists were frequently returned from Turkey to France under a 2014 agreement.
"Jihadists and their families are sent back to France on a regular basis and arrested when they leave the plane, mostly secretly, and the message is not published or published much later," sources said. in a camp in Syria


The German Interior Ministry said this week that it "did not want to reject the return of German citizens".
An official of the German Foreign Ministry confirmed that a lawsuit has been initiated in Turkey against at least three men, five women and two children.
On Monday, a Dutch court ruled that the country should take back the Dutch children women who joined the IS – but not necessarily their mothers.
About 23 Dutch women and their 56 children are currently being detained in Syria, reports AFP.
It is unclear whether Turkey can repatriate IS suspects who have revoked their citizenship.
Source link