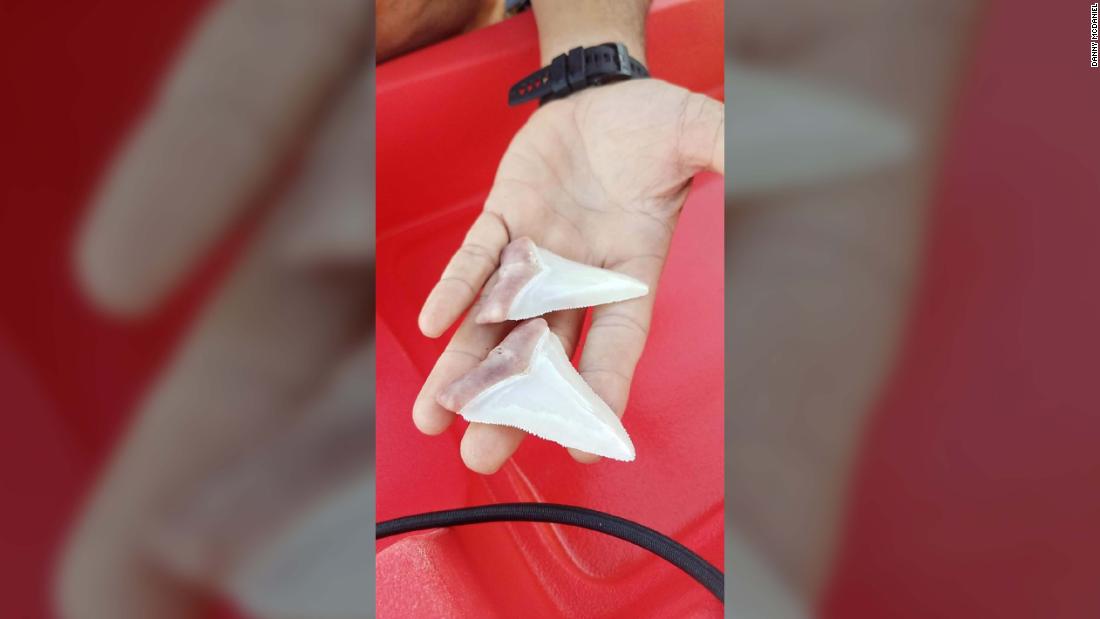 Danny McDaniel and his friend Jon Chambers rode a kayak on Saturday near Ship Rock, about two miles east of Santa Catalina Island, when McDaniel sensed something banging into the side of his kayak.
"At first I thought it was Jon playing with me," 51-year-old McDaniel told CNN on Tuesday. Chambers was in a different kayak behind McDaniel.
The two men visited the area with a group of sixty other divers with Power Scuba. They had just completed a dive in the area that morning and decided to go kayaking before their night dive.
Against the Shark
When McDaniel looked down into the water, he said he had seen the culprit push the back end of his boat ̵
1; a "giant" Great White Shark.
"I felt like I was pushing like a toy into the water," said McDaniel, who lives in San Diego.
The shark had lowered its teeth into the back of the boat and pushed McDaniel around until it faced Chambers. [19659002] "The entire upper body of the shark was without water," he said. "It was huge."
The shark soon let himself go and went deep into the water, according to McDaniel, who said the whole ordeal had taken about five seconds.
"I think he did not like the kayak and let go," McDaniel said he has his drone with him, but she's not in the air.
Chambers told him the shark was at least twice as long as the three-meter-long boat.
"He literally encountered the largest fish I've seen in twenty years of diving," Chambers told CNN subsidiary KGTV.
The Hai's teeth provide information about how tall he was, according to the California Department of Fish and Wildlife, to grow up to a length of 21 feet.
"Since 1950, there were 187 incidents involving sharks of all kinds in California, involving at least 165 white sharks," it says on the agency's website. "Of these, 13 were deadly and all the victims were white sharks."