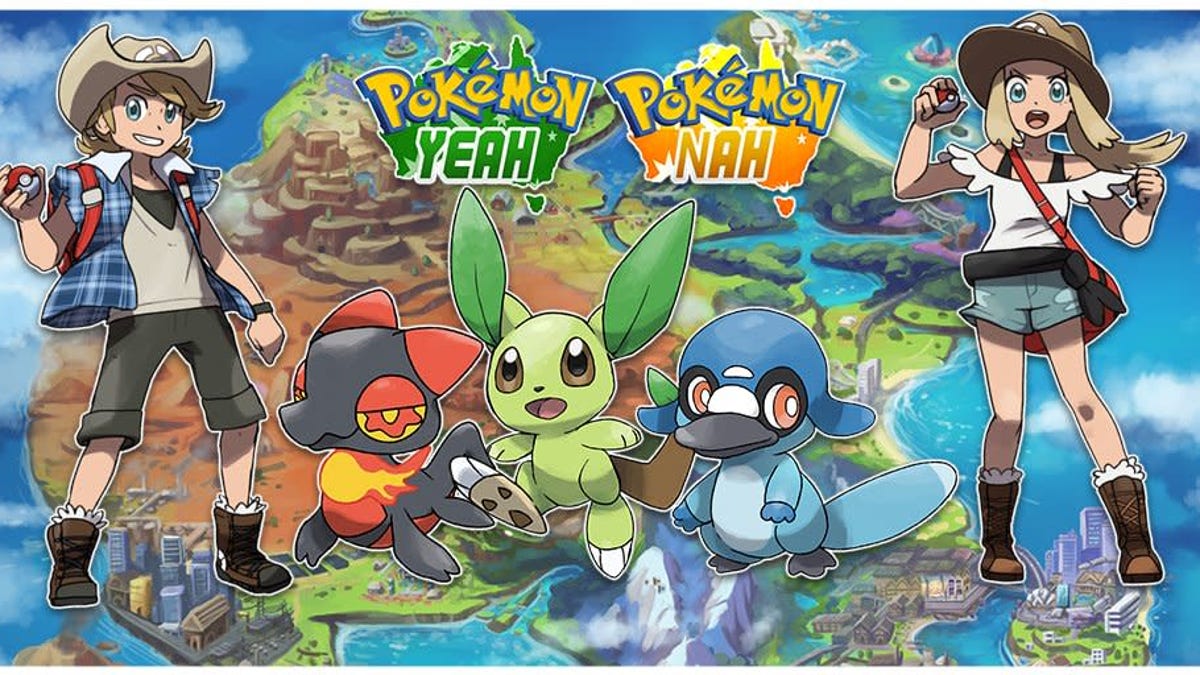 We had Hawaiian Pokémon, we had British Pokémon, and after seeing this incredible fan art project by VivinkArt I'm convinced it's time for an Australian Pokémon.
It all started a few months ago as a simple joke:
(Yeahnah is incredibly common and powerful. Useful Australian slang disagree).
"It was definitely a joke I made earlier this year that started with it," says VivinkArt. From then on things got a bit more serious. "It inspired me to develop a whole region and a whole game in Australia," and as Pokémon revealed more and more information and new Pokémon to Sword & Shield, VivinkArt began to experience the world of Yeah / Nah.
"Steve Irwin as a professor / champion made tons of people happy, which really motivated me to keep going, meaning that so many people reacted positively and were touched by the idea that Irwin was a Pokémon champion . "
In the months since then, VivinkArt Yeah / Nah has expanded so much that it looked like a full-fledged game field that spawns a lot of Pokémon, their developments, coaches and even a game world.
Let's take a look at some of them: First, the game world that manages to suggest both the Outback and Melbourne's dreadful weather:
Next, the coaches who have Australian names accordingly:
With a guest christening Rode as Professor of Steve Irwin:
As for the Pokemon itself, they are a mix. Some are based on real Australian animals, others on mythical creatures, and a pair (Gallopoli and Popia based on the poppy from the First World War), which is even more left-leaning and inspired by Australian military history.
For a better look here a Pokedex with everything that has been done so far (VivinkArt is constantly expanding it).
If you want to see more or keep up with the project, you can follow VivinkArt on Twitter .