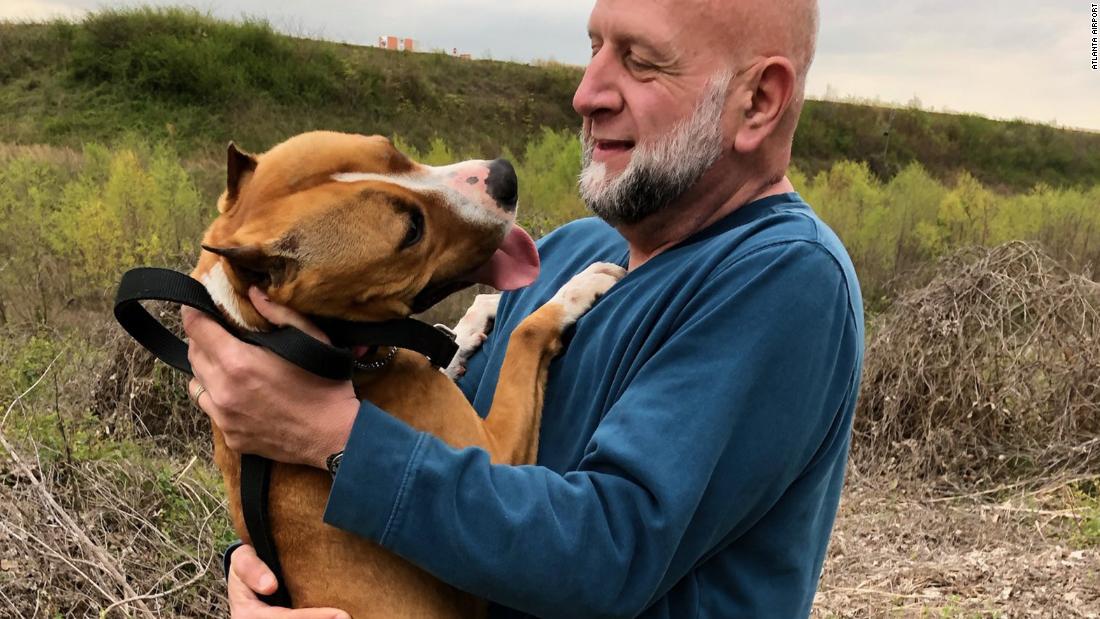 Gale, a 22-month-old American Staffordshire Terrier, traveled with her dog handlers to a dog show in Louisville, Kentucky, on Saturday.
Officials said Gale burst out of her box at the airfield as workers load the box into the hold of a KLM flight.
"They were waiting at the gate and were about to board the plane when they were called at reception and said the box was empty," owner Floris van Essen told CNN. "We were all totally freaked out, to be honest."
The dog show in Louisville was Gale's last event before she retired to live at Van Essen's full time, the owner said.