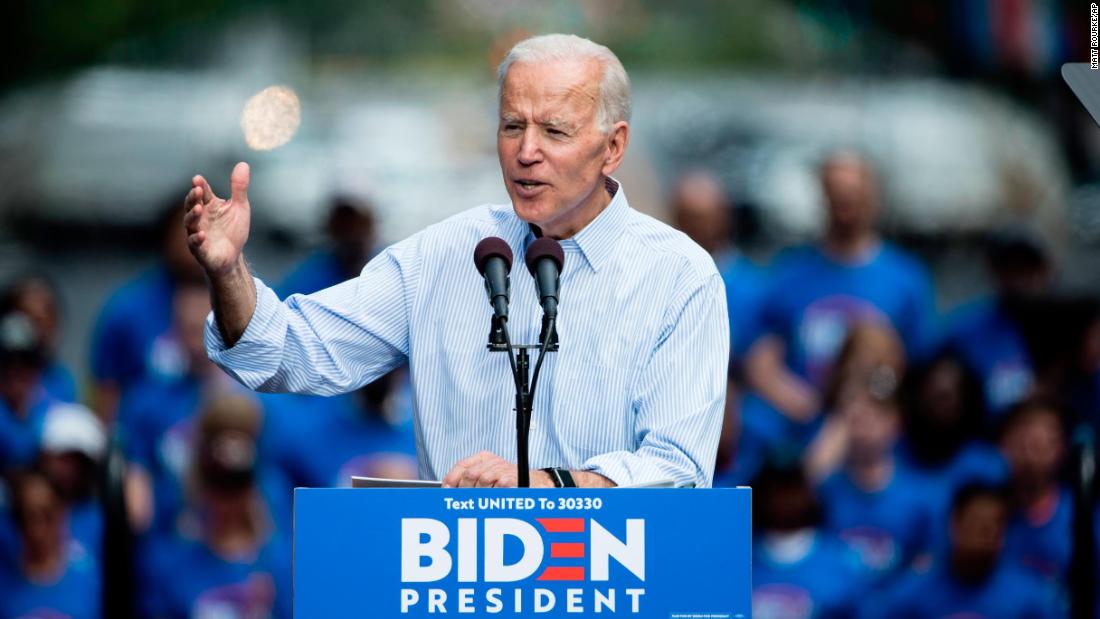 Comments released Wednesday seem to reflect US President Donald Trump's and his supporters' statements against the former vice president. In March, Trump called Biden "another person with a low IQ," while his lawyer Rudy Giuliani described him as a "mentally deficient idiot."
North Korea's criticism of Biden goes back to comments from the former vice president, in which he said North Korean leader Kim Jong Un was a "dictator" and "tyrant" during a campaign rally in Philadelphia on Saturday.
North Korean state media, the Korean Central News Agency (KCNA), accused Biden of "slander rhetoric" "and described him as" ruthless and meaningless, seized by ambition for power. "
" What he expressed is only the Sophism of a jerk who has been deprived of elemental quality as a human being, let alone a politician, "said the KCNA article.
It was a series of embarrassing moments for Biden, and recommended that he should "think back the reason for his past two failures in the presidential election."
Yet, he praises himself as the most popular presidential candidate, which is enough to make a cat laugh, "the statement says.
The comments are in sharp contrast to North Korea's seemingly positive assessment of the relationship between Kim and Trump.
In April, the state media said Kim was satisfied Despite the apparent failure of their last meeting in Vietnam in February
it is known that North Korea is changing its tone according to the state of affairs.
In 2017, Trump was famously referred to as the "Dotard." The US President replied objectively, calling the North Korean leader "fat and short."
Biden still has to answer the North Korean comments.
Source link