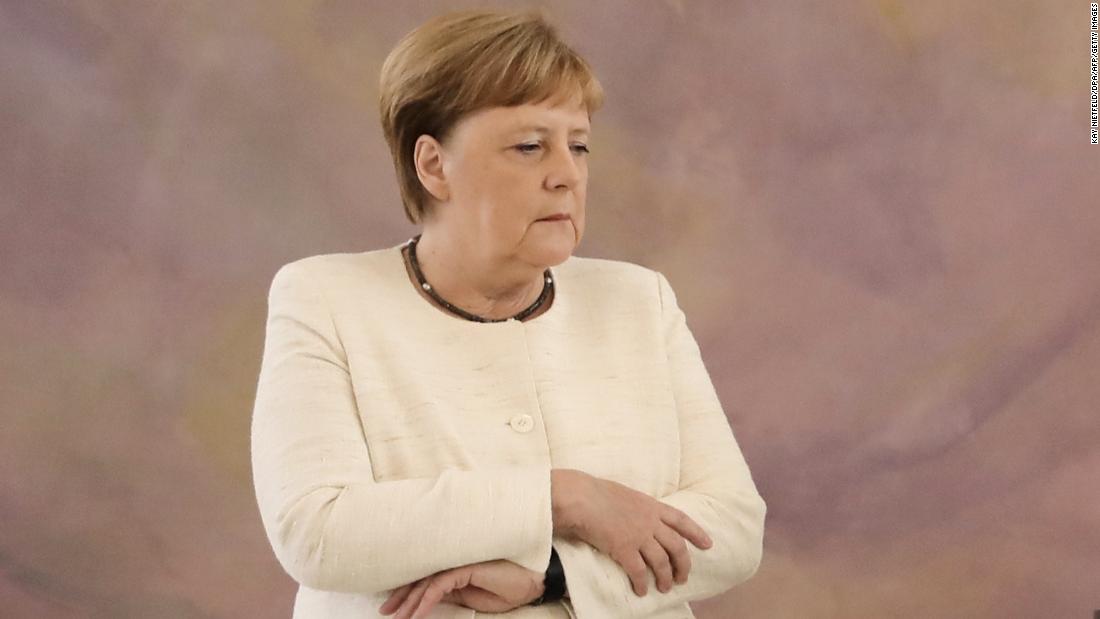 The 64-year-old Merkel seemed to hold on to an event with Federal President Frank-Walter Steinmeier on Thursday.
At a farewell ceremony for Justice Minister Katarina Barley, the incident was recorded on a live feed from the Reuters news agency.
Merkel's spokesman told CNN that the chancellor was "alright".
"Everything is going according to plan The Chancellor is well," he added, pointing out that Merkel would be taking part in the G20 summit in Japan later this weekend.
At the beginning of the month, Merkel was seen as trembling dramatically at a meeting with Ukrainian President Volodymyr Zelensky in Berlin.
"Since then, I have drunk at least three glasses of water – I obviously needed that and now I'm fine," she said shortly after at a press conference with Zelensky to reporters.
Germany is in the midst of a record-breaking heat wave with temperatures of some 38.6 degrees Celsius. Although Berlin was cooler on Wednesday than most of the country.
Source link