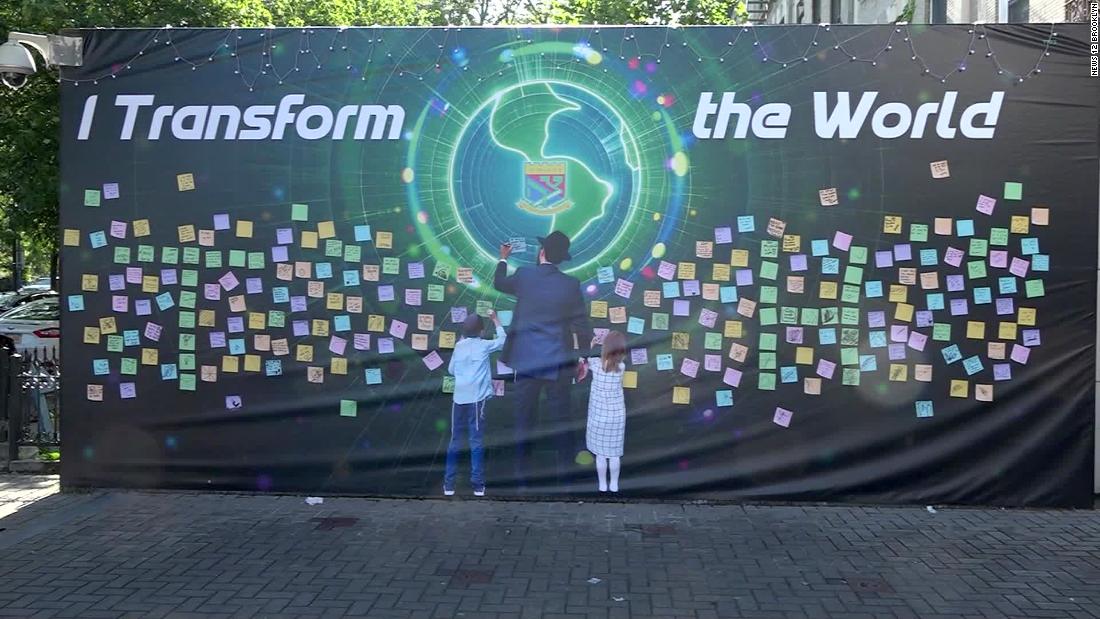 "Hitler is coming" was written on a post-it note and placed on a billboard in front of the museum, said NYPD spokeswoman Sophia Mason.
The news is the latest incident in New York, where the number of hate crimes increased by 67% from April 2018 to April 2019, according to the New York Police Department.
The NYPD examines whether the note constitutes a hate crime. The police said they have no suspects.
Andrew Cuomo, Governor of New York, said Thursday that he had instructed the Hate Crimes Task Force of the State Police to support the investigation of the NYPD.
"It's part of a very disquieting pattern we're seeing, more anti-Semitic attacks all over this country and all over this state," Cuomo said Friday.
"It's part of that cancer that's been injected into the body of this nation, which has hatred, separation, and fear of difference, it's repulsive of who we are, it's repugnant to what we are believe, these are hate crimes. " I promise you, we will prosecute the person in full.
The Museum's co-founder and director of foreign affairs, Devorah Halberstam, said this was not the first time the museum had been threatened, and since its opening in 2005, the museum has had around 2 million visitors.
The mission is to promote tolerance and understanding, "she said," At the end of the day it is very mean. "
The billboard is designed as a place where children are asked to" act of kindness and kindness
New York Mayor Bill de Blasio denounced the incident on his Twitter account.
"Imagine that you were a child who came to this mural for inspiration only to find this vile message." De Blasio wrote. "A wave of hate has spread in our G
Thursday's news follows other attacks on Jews in the city this year. In February, two black-tagged swastikas were found at a Brooklyn Elementary School, against which the NYPD hate crimes working group is investigating.
Earlier this month a Nazi leader, the words "Hail Hitler" and dozens of other swastikas were found in chalk on a schoolyard in Queens. Both incidents are being investigated by the NYPD Hate Crime Task Force.
Today, 64% of Americans agree that Jews are exposed to some discrimination, an increase of 20% over 2016, according to the Pew Research Center.
Source link