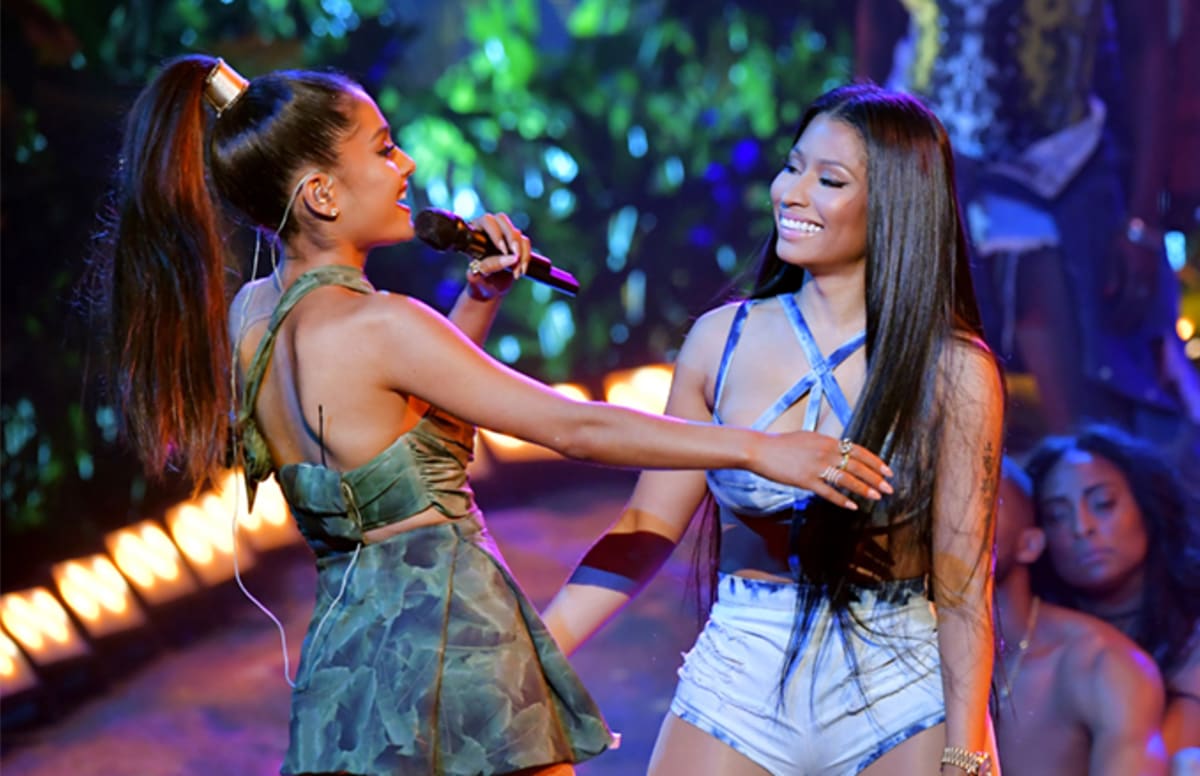 Ariana Grande and Nicki Minaj are preparing for further cooperation.
At the beginning of May, Grande revealed that her next song, "The Light Is Coming," will be released, and on Sunday she shared a section of the track. The 21-second preview clip features guest vocals from Minaj.
Grandes next album Sweetener is expected to appear later this year and she has recently told Jimmy Fallon that "The Light Is Coming" will land on this project
The song continues the story of the collaboration continued by Ariana Grande and Nicki Minaj. Her album "Side to Side" by Grande's Dangerous Woman album reached # 4 on the Billboard Hot 1
00 and her joint appearance on Jessie J's "Bang Bang" climbed to # 3 in 2014. [19659005] Like Minaj recently showed on Instagram, her relationship goes deeper than just music. She shared a photo of a Chanel collar given to her by Grande. "Both my fans and I would cut a slut for my little sissy Ariana Grande," Minaj wrote. "She bought me this lovely Chanel collar that suits her. Ugh! Your opinion."