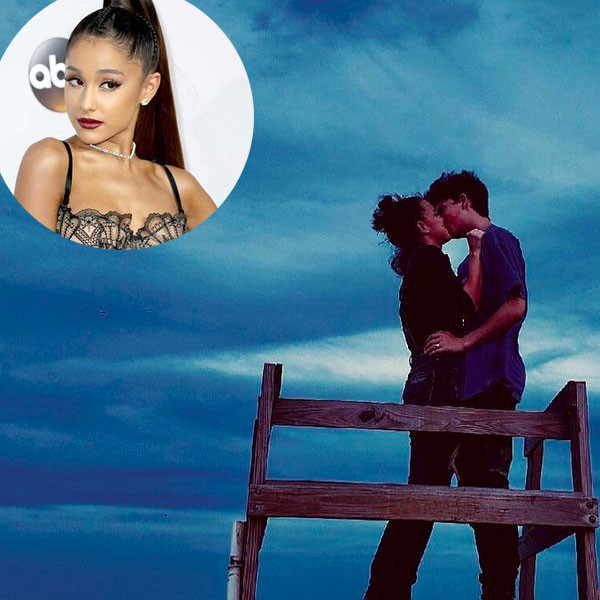 Is young love not great? Well, such is a good teasing …

On Saturday, Stranger Things Breakout Star Millie Bobby Brown 14, posted a cute photo and kissed her rumored friend Jacob Sartorius 15, and wrote, "moonlight w him."

An in love Jacob also posted the same photo last night and wrote: "moonlight w you."

It's pretty cute, young It's as if Popstar Ariana Grande could not help but annoy the lovebirds a little and replied, "I was not even allowed to leave my house until I was 20

The comic commentary received more than 200,000 likes, and amazingly, in less than 1

3 hours on Instagram, Millie's original mail received more than 3 million likes.

While the actress and pop star Port has not confirmed her rumored relationship, this kissing post is pretty much fun!
Fans first noticed that Millie could do it When the two began to like each other's posts on social media in January, then came the big news as Millie posted a photo of herself with a giant bear and titled it, "Thanks for the Bear." Her mean beau said, "Of course."
In Us Weekly reported that the couple "spent a lot of time together" and the "Chapstick" singer even called Orlando in the New Year with Millie and her family at Walt Disney World in New York, Florida

As for Jacob, he's on his 2018 Left Me Hangin & # 39; World Tour and we feel like he's going to be snuggling with his lead actress during this time!

Meanwhile, Ariana got her on a new romance that takes flight. After the separation of Mac Miller after two years of dating, the songbird has begun to watch Saturday Night Live Pete Davidson .

But that was not the only thing that teased Ariana today!

On Sunday afternoon, the singer gave the fans an ear for a possible new collaboration with Nicki Minaj . The pop star released a 20-second video of herself on Twitter showing that she sang to a song titled "A Light Is Coming", which she calls the name of a track on her upcoming album has confirmed sweetener due this summer.
Do not miss E! News every weekday at 7 and 11 o'clock
o'clock Daily Pop Weekdays on E! at 12.00