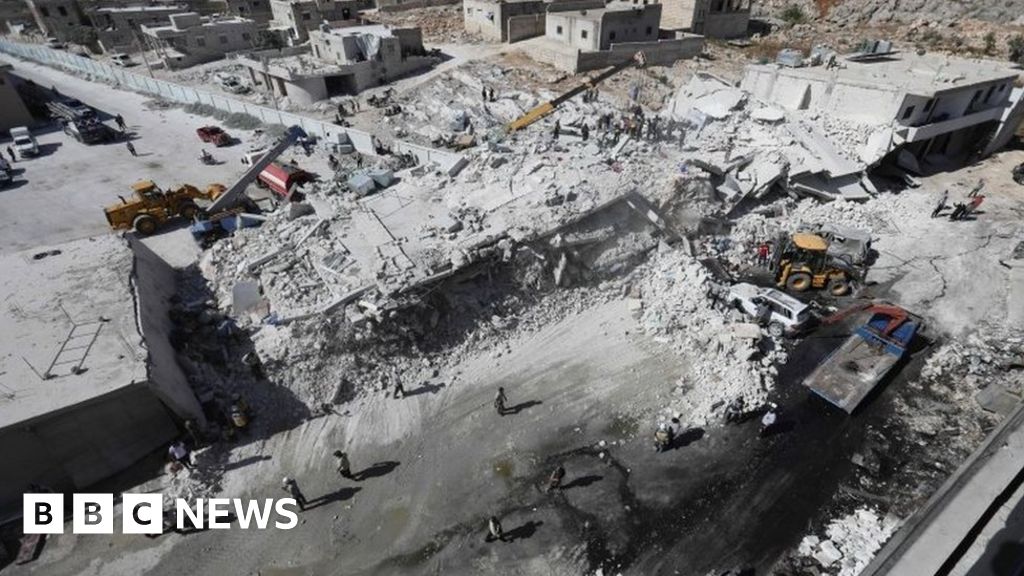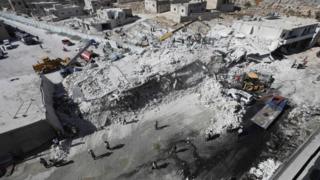 At least 39 people, including 1
2 children, were killed in an explosion that crashed a building in Syria's mainly rebel-held north-western province of Idlib.
The building in Sarmada City is said to have contained weapons from a weapons dealer.
Dozens of people are still missing, say a monitor and correspondents.
Idlib is the last major rebel-held area and is expected to be the next target for Syrian forces.
In recent months, the Syrian government, supported by Russia and Iran, has made great strides in its offensive against a number of rebel and jihadist groups throughout Syria.
The unstoppable dynamics of Assad's war
Why is there a war in Syria? On Sunday, rescuers in Sarmada have used bulldozers to remove the debris and capture them […]reports an employee of the AFP correspondent in the city near the Turkish border.

Hassem Abu Marwan, a member of the Idlib civil defense team, said "civilian-laden buildings have fallen to rubble," the news agency said. The UK-based Syrian Observatory for Human Rights (SOHR) said there are still scores of people would miss.

Some reports suggest that the number of those killed may be higher.

Most of them are believed to be Syrians expelled from the central province of Homs.

The cause of the explosion was not immediately known] The war against the & # 39; Islamic State & # 39; in maps and diagrams
Source link