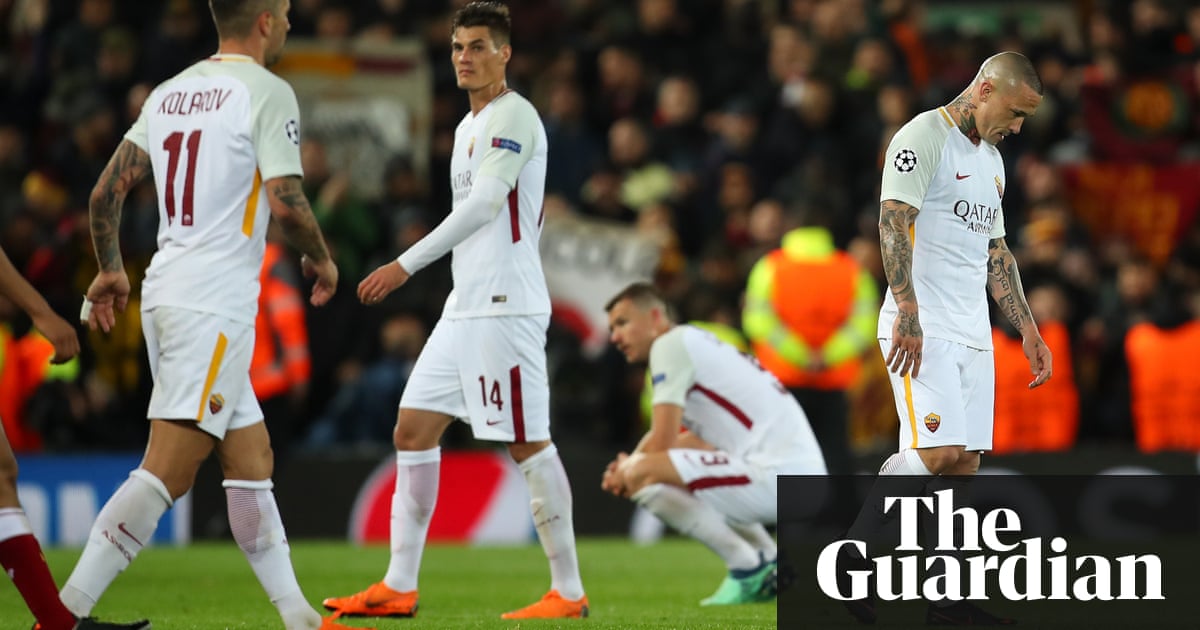 "C Ome on Roma, you can do it." Corriere dello Sports header seemed somehow more desperate than optimistic. Thirty-four years ago, Giallorossi had been waiting to play in another European Cup semi-final, only to be torn to pieces by a player they had sold to Liverpool ten months ago.
Two late goals at Anfield, the least hopes, but did the Italians really believe that this Roma side could repeat the comeback of the Champions League against Barcelona?
"If you land under a train and come out with a few broken bones, you're almost happy," wrote Luigi Garlando in Gazzetta dello Sport. "These 5-2 final results looked almost beautiful after risking a historic defeat, and now the Roma can repeat themselves like a mantra:" Three goals at Olimpico and we're through. "In reality, this task is much more complicated Between a good start [Kolarov hitting the bar] and a proud finale came the heart of this game where Roma were demolished. "
The defeat was more painful because it was staged by former Roma player Mohamed Salah. "These composite hands, which ask for forgiveness, will not make the gates any less bitter," commented Matteo Pinci in La Repubblica on the refusal of the player to celebrate. This newspaper, along with some others, called the Egyptian a balloon d & # 39; Or.
"The past is a beast," wrote Pincis colleague Maurizio Crosetti. "The past is cruel, with long nails, and the Roma suddenly found it, Mo Sala's torn flesh, as they call it here, the worst nightmare they feared, and it came on time as it was you're caught in a story by Stephen King who had bad sleep due to indigestion and instead got up to write. "
Even the statistics seemed to mock Roma. "Salah was sold for 42 million euros before bonuses," said Davide Stoppini in Gazzetta. "The same player has crossed the 42-point mark against the Roma: almost as if he were showing that he is worth more, much more, too much more."
Source link