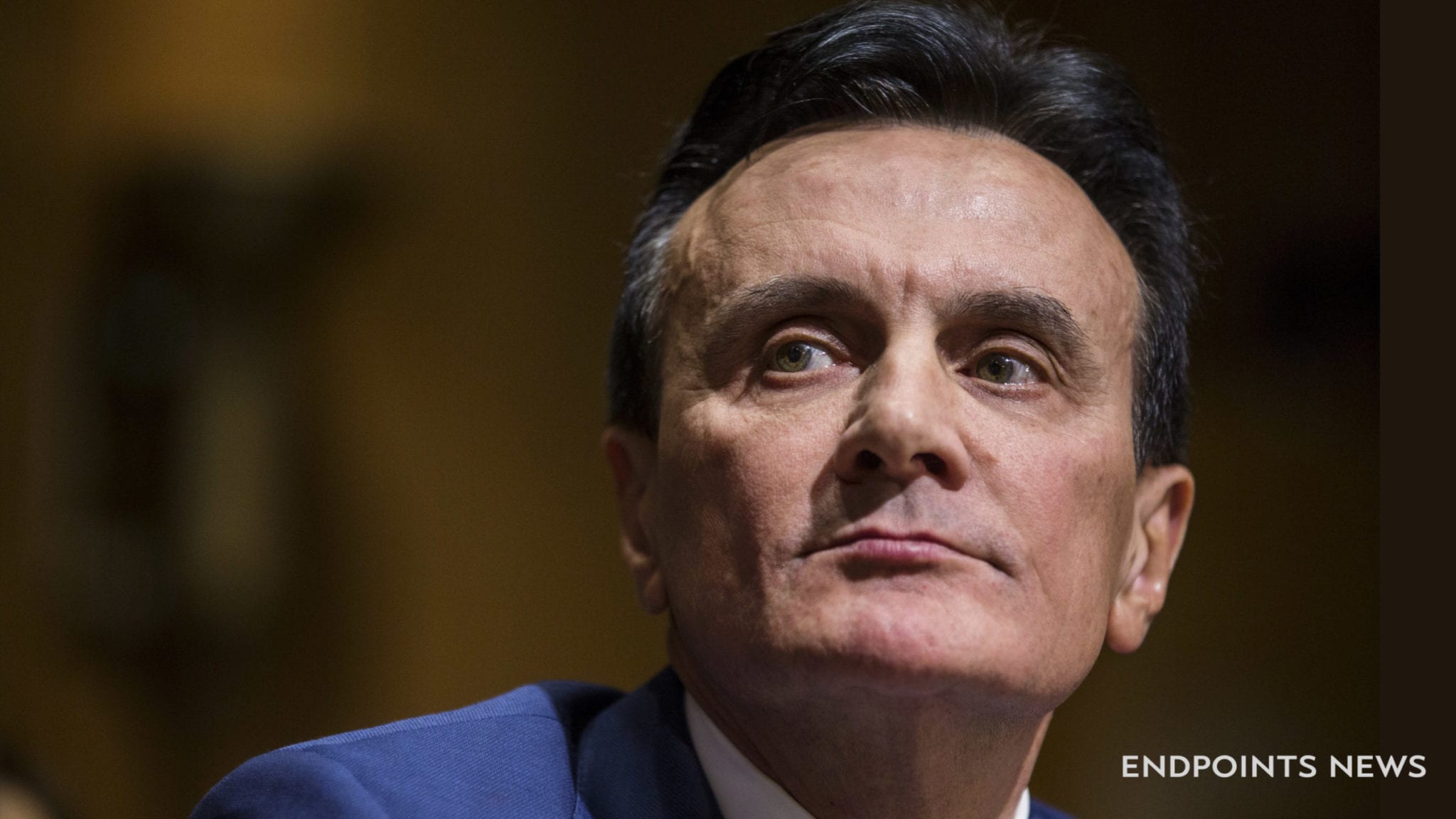 After years of out-licensing, product sales and whatever else was needed to get the sinking AstraZeneca ship moving, CEO Pascal Soriot is now a buyer. And he is getting big.
On Thursday evening, Soriot announced that AstraZeneca Daiichi Sankyo is paying $ 1.35 billion in advance to a partner for trastuzumab deruxtecan, an antibody-drug conjugate for HER2-expressing cancers. Half comes with the signing, the other half in one year. And Soriot adds up to $ 5.55 billion in development and commercial milestones, totaling $ 6.9 billion, one of the biggest deals the company has ever made.
AstraZeneca will also participate in return for sharing the development and commercialization costs The profits, which Soriot clearly believes have great blockbuster potential in oncology, are an area that AstraZeneca has betted.
The pharmaceutical giant is financing the deal with a $ 3.5 billion sale and expects a quick payback on its first filing in H2.
"We believe that trastuzumab deruxtecan [fam-] could become a transformative new drug for the treatment of HER2-positive breast and stomach cancer," said Soriot. [fam-] Trastuzumab deruxtecan also has the potential to define the treatment of breast cancer as the first therapy for low-expression HER2 tumors. It also has the potential to treat other HER2-mutated or HER2-overexpressing tumors, including lung and colon cancers. We are proud to work with Daiichi Sankyo, a longtime AstraZeneca employee, in other disease areas.
The deal is possible because Soriot has finally gained credibility after six years when he has seen a turnaround after a long phase of the case. And that's thanks to the success of Lynparza and Tagrisso and, to some extent, the PD-L1
checkpoint Imfinzi.
If successful, the two partners will divide things up as follows: Daiichi Sankyo will be selling in the US and US will book certain countries in Europe as well as other markets where Daiichi Sankyo is affiliated. AstraZeneca is expected to post sales in all other markets worldwide, including China, Australia, Canada and Russia.
George Nakayama, CEO of Daiichi Sankyo, called this drug "flagship" therapy in his oncology pipeline.
Here is the ADC: [19659002] The drug is a "humanized HER2 antibody that binds to a new topoisomerase I inhibitor payload through a tetrapeptide-based linker. It is designed to initiate and deliver chemotherapy within cancer cells and to reduce systemic exposure to the cytotoxic payload compared to the usual mode of chemotherapy. "
The drug (DS-8201) is in critical evolution for multiple HER2-expressing cancers, including cancer of the breast and stomach with additional focus on non-small cell lung and colorectal cancer.
This pact comes just months after Soriot completed a full R & D restructuring, halting the old MedImmune operations and disrupting the developmental operations of cancer – with newcomer Jose Baselga – and everything else under Mene Pangalos.
---
Pascal Soriot in Washington, DC, February 2019 Getty
Source link