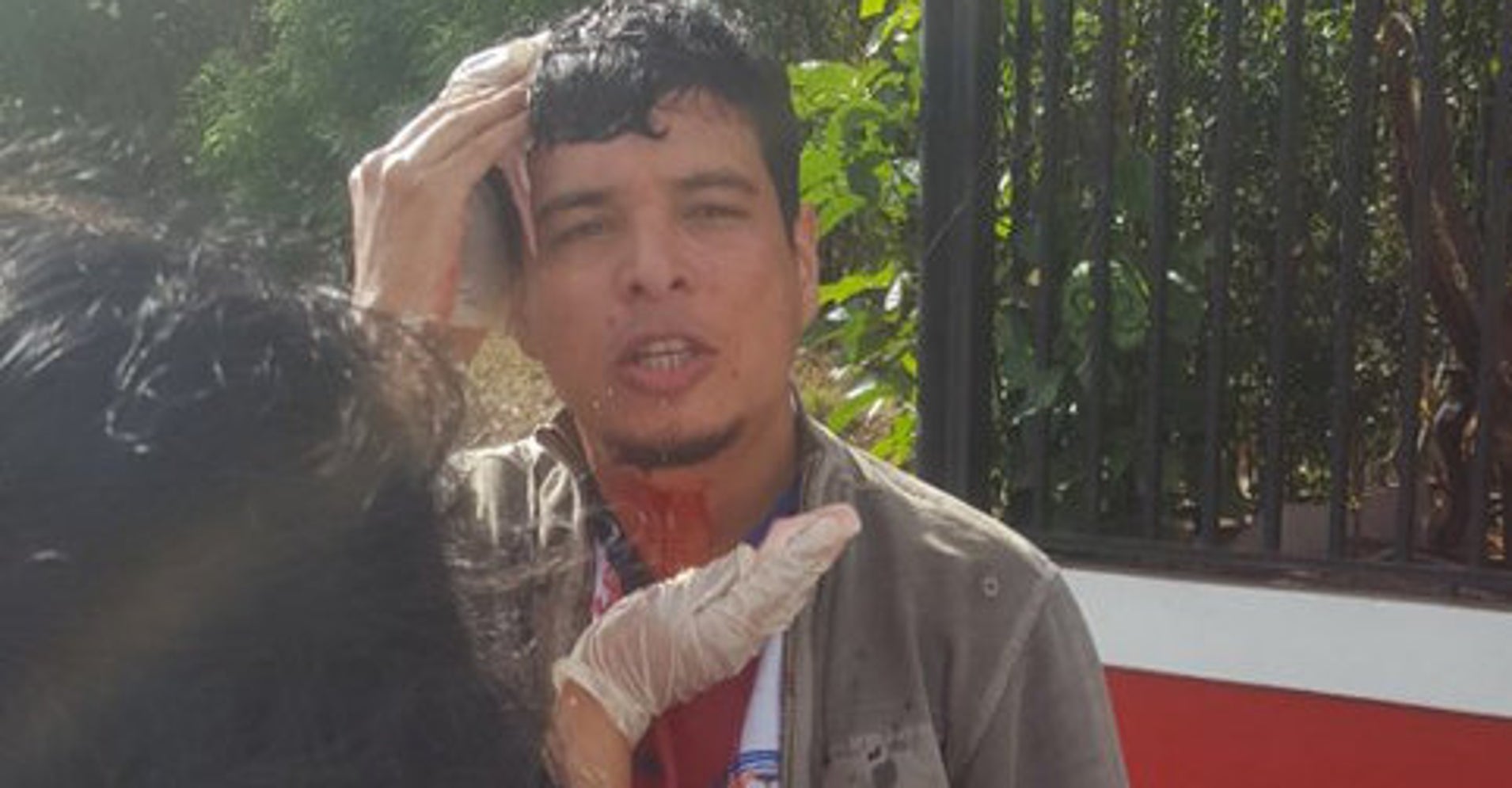 Two young demonstrators and a police officer were killed in increasingly violent clashes over cuts in social security in Nicaragua, Reuters reported Friday.
Protests began Wednesday after a new law was signed that increased workers' tax contributions and reduced the nation's retirement income social security system. Some demonstrations began peacefully with protesters waving placards singing: "Viva Nicaragua libre!"
But in some areas, pro-government forces clashed with protesters, police threw tear gas from behind shields and buildings were set on fire. A policeman and protester was shot dead on Thursday in Nicaragua's capital, Managua, where thousands took to the streets and another demonstrator was shot dead in Tipitapa northeast of the capital, Red Reuters reported.
An eyewitness reported Twitter burned five buildings on Friday afternoon, including the National Lottery in León and the Student Center of the National Autonomous University of Nicaragua. Protests reportedly spread to at least ten cities.
Lissar Guido, Nicaraguan Red Cross spokeswoman, told Reuters on Friday that 48 people were being treated for various injuries.
The government closed most of the other news sources as La Prensa, Yolaina Vargas Pritchard protested to HuffPost. La Prensa reported that the police switched from rubber bullets to live ammunition.
Vargas Pritchard, 27, who works for a local non-governmental organization, said that although the demonstrations began peacefully, violence broke out in clashes with pro-government protesters and security forces. She said that the protests throughout the country "shone" and were mostly organized on social media.
"This is nationwide widespread … there are young protesters protesting in the street, especially students protesting against these reforms, and each time it was a peaceful protest." They were met with the pro-government movement; violent, "she said.
Vargas Pritchard told HuffPost that she was protesting with a group in Nindiri, outside Masaya in western Nicaragua, on Friday when a group of pro-government protesters armed with lightning or stun guns appeared and confronted them. As a leader of the protest against the cuts in social security declared "I t is our right to peacefully protest", "someone came and pushed this guy to the ground, and he hit his head and started bleeding," recounted
The protests are the largest that hit Nicaragua in the eleven-year term of former Sandinista guerrilla Daniel Ortega, who was also president in the 1980s. The country broke out under the new law, which the government believes is necessary to ensure the survival of the social security system. Ortega has not commented on the protests yet, La Prensa reported.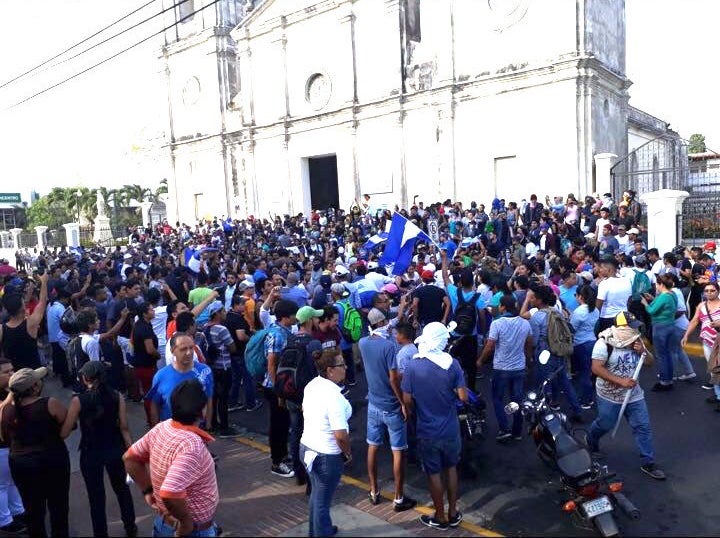 Although the amendment to the Social Security Act was the trigger for the protests, dissatisfaction grew on a variety of issues.
"The protests are the result of years of unsatisfied demands and growing repression and censorship of dissident groups," said Manuel Orozco, senior executive of the Washington-DC think tank Inter-American Dialogue, to the New York Times [196592002] Vargas Pritchard said that "people just want to be heard" and they want program changes to be "repealed and judged more justly".
At a "lower level, [we want] change of government, but we do not even have a real opposition," she said. "It's just a few people walking in the street. I'm from a Sandinista family, my friends come from Sandinista families, we no longer consider ourselves part of the party, it does not matter who the people come from 'They only want to change something.'